Austin, TX...We could see ourselves living here!
Austin, Texas (or ATX as we found it was called) was such a great place! We stayed at Midtown RV Park, and while we loved our spot by the playground, the park itself wasn't the nicest, and I wouldn't recommend it unless you were able to snag the playground spot (although Casen did make best friends with a cat that lived in the park. Tom the cat snuck in our RV several times, so we had to be careful every time we opened the door! )
There was an RV park right downtown, in the middle of everything, that we tried to get into, but they were booked for weeks. If you want to be in the middle of everything, being walking distance to Zilker Park and other hot spots, definitely check out Pecan Grove.
Happy Birthday Calista
We arrived in Austin, TX on Calista's 6th birthday (Oh how she's grown!)! We knew that her birthday was going to be two weeks after we left our home and her friends, so we tried our best to make her feel special on her big day. Turns out it doesn't take much to make a 6 year old feel special on her birthday!
We decorated the RV with streamers and balloons, and found a Groupon for a kids play facility that had bounce houses and obstacle courses (Hop N Happy). Casen and Calista played jumped around for FOUR HOURS!
How did we survive sitting in a kids play place for four hours? Free wifi, and Aaron ran to Starbucks to grab us some coffees. We got a TON of work done!
After we closed them down, we asked her where she'd like to have birthday dinner. She chose In-N-Out (Her Californian father rejoiced). We filled up with burgers, fries and a birthday shake, then headed back to the RV for the evening. We had gotten her a cookie cake at HEB (TX's holy grail of grocery stores) the day before as well.
When we came home that evening, we found a meet up happening right at our fire pit! We had the only fire pit in the park and an Austin area full timers group had already planned a meet up there. We love people and were delighted to join right in and meet more full timers! We gave them a tour of our RV and since it was a chilly night, we hung out in our living room for a bit. They gave us some great tips on things to do in Austin as well as some travel tips of our upcoming Big Bend trip. The kids also go to meet some of the kids in the RV park and made s'mores around the fire. It was a great way for Calista to finish her nice, simple birthday celebration. She had a blast!
Reconnecting with old friends
Our stay in Austin was our first chance to see long-lost friends. One of Aaron's best high school friends, Sarah, lives in town and she and her husband Blake invited us to join them for taco night at their house. They have a beautiful home and it was great to be able to reconnect and see familiar faces while on the road.
Thanksgiving Day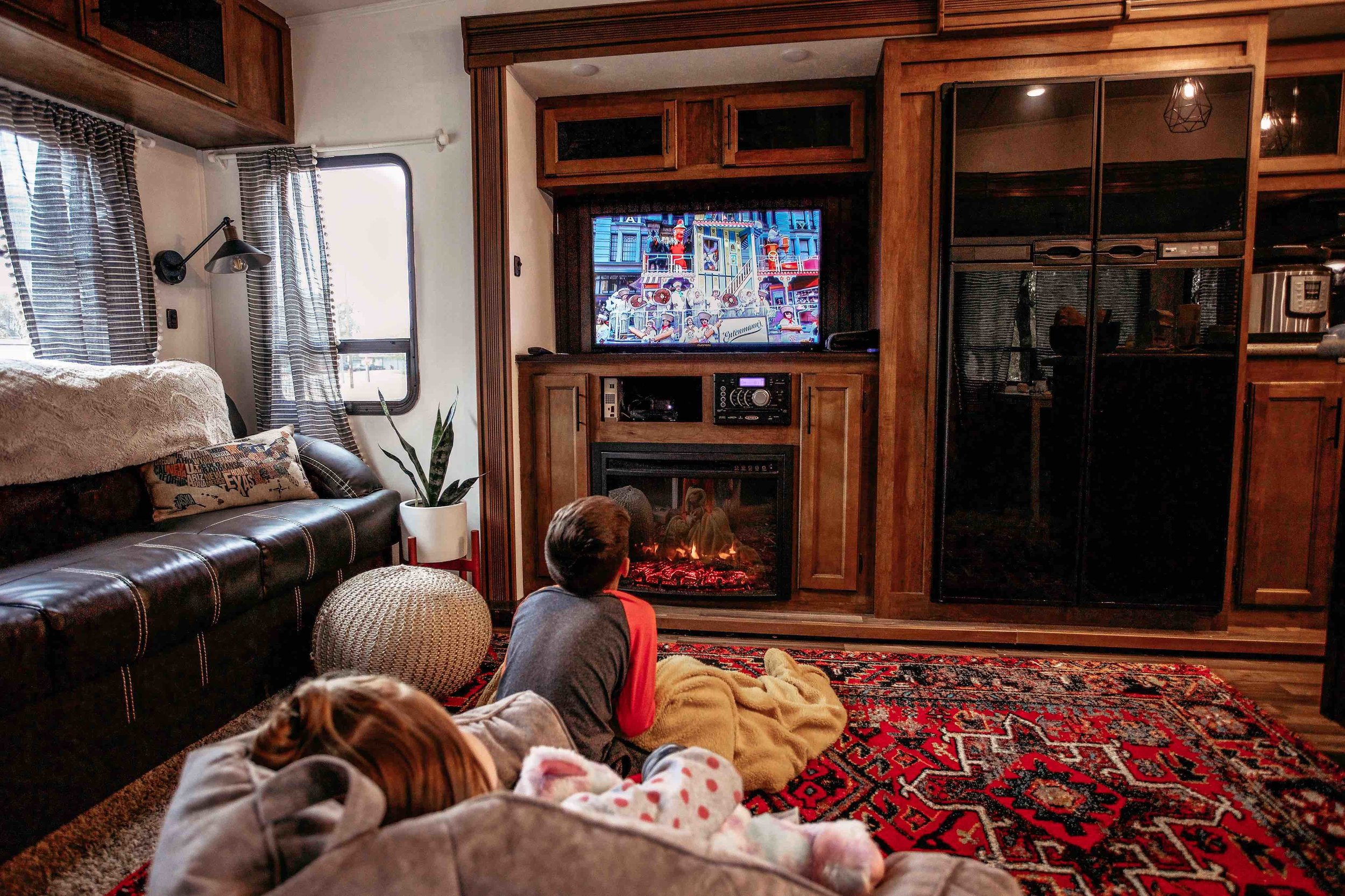 Austin is where we ended up spending Thanksgiving. Normally we either host Thanksgiving dinner at our home for our family and friends, or spend it at my parents house which is nearby. This year was quite different (obviously!). We started the day off with cinnamon rolls, and watched the Macy's Thanksgiving Day parade. Around 1pm we got started on our turkey! We deep fried our first turkey everrr with our new Loco Cookers turkey fryer (Aaron loves the name and it kind of fits us!). Yummm! We also had mashed potatoes, gravy, dressing and green beans. While it was all delicious, we decided that cooking an entire Thanksgiving meal for just our family was waaaay too much work. We'll have to visit a restaurant next time…or invite a bunch of people over and have a party!
Thanksgiving ended with s'mores at our fire pit with some of the other kids that lived in the RV park (our parking space was right beside the park playground. Since it was an off-week for school, there were quite a few kids at the playground each day, which Casen and Calista LOVED! They love meeting new friends just like we do!)
The Great Outdoors - Zilker Park & Mayfield Preserve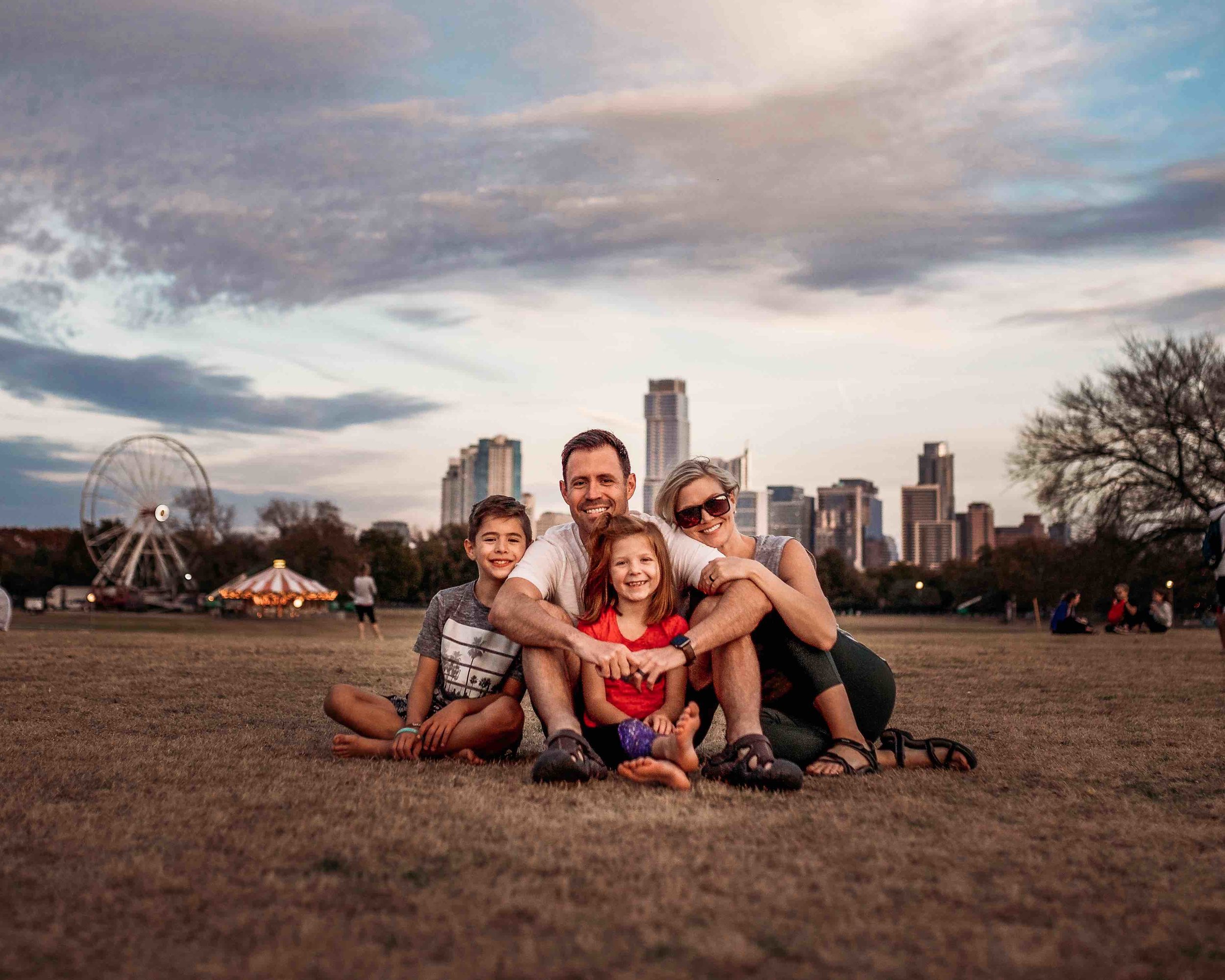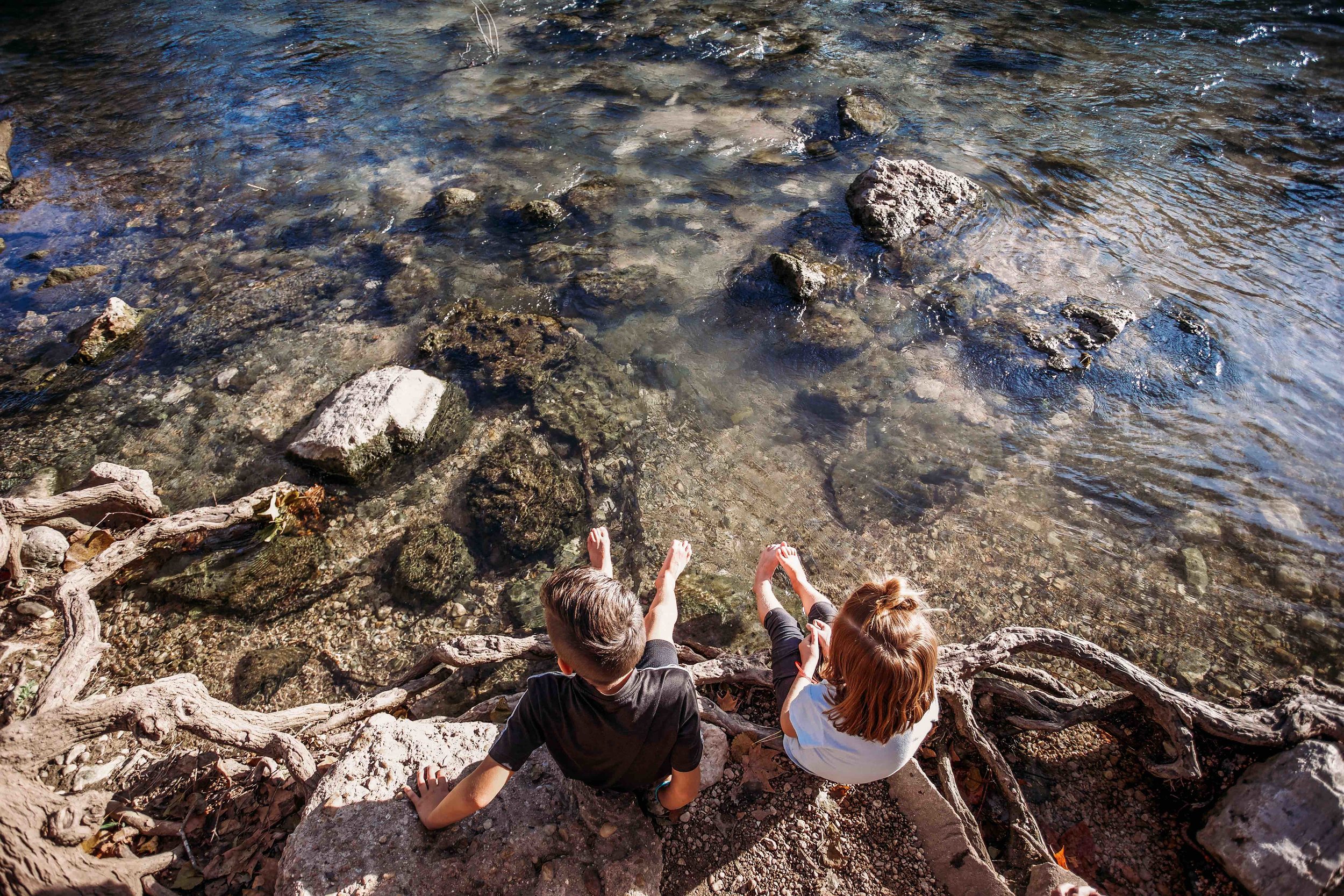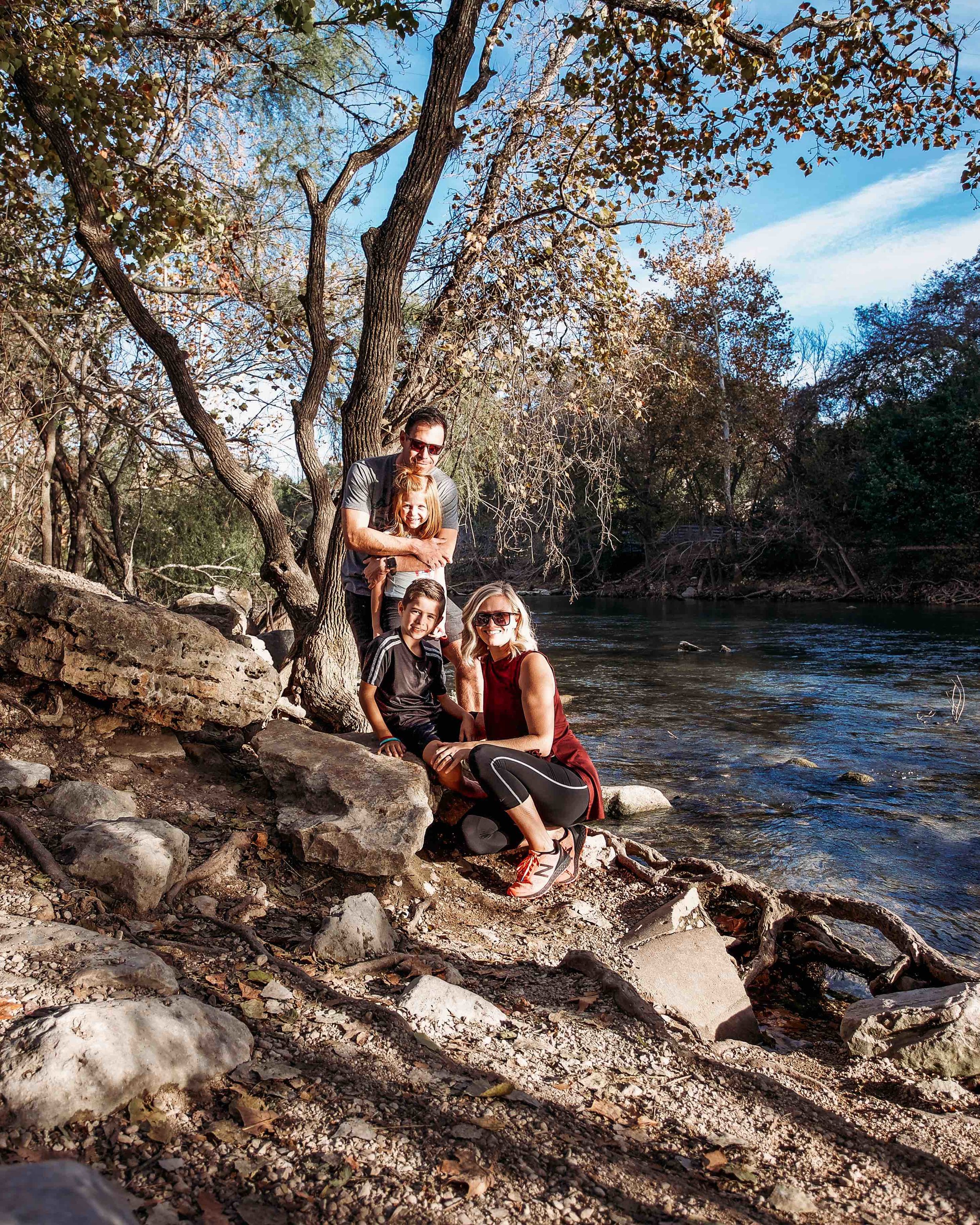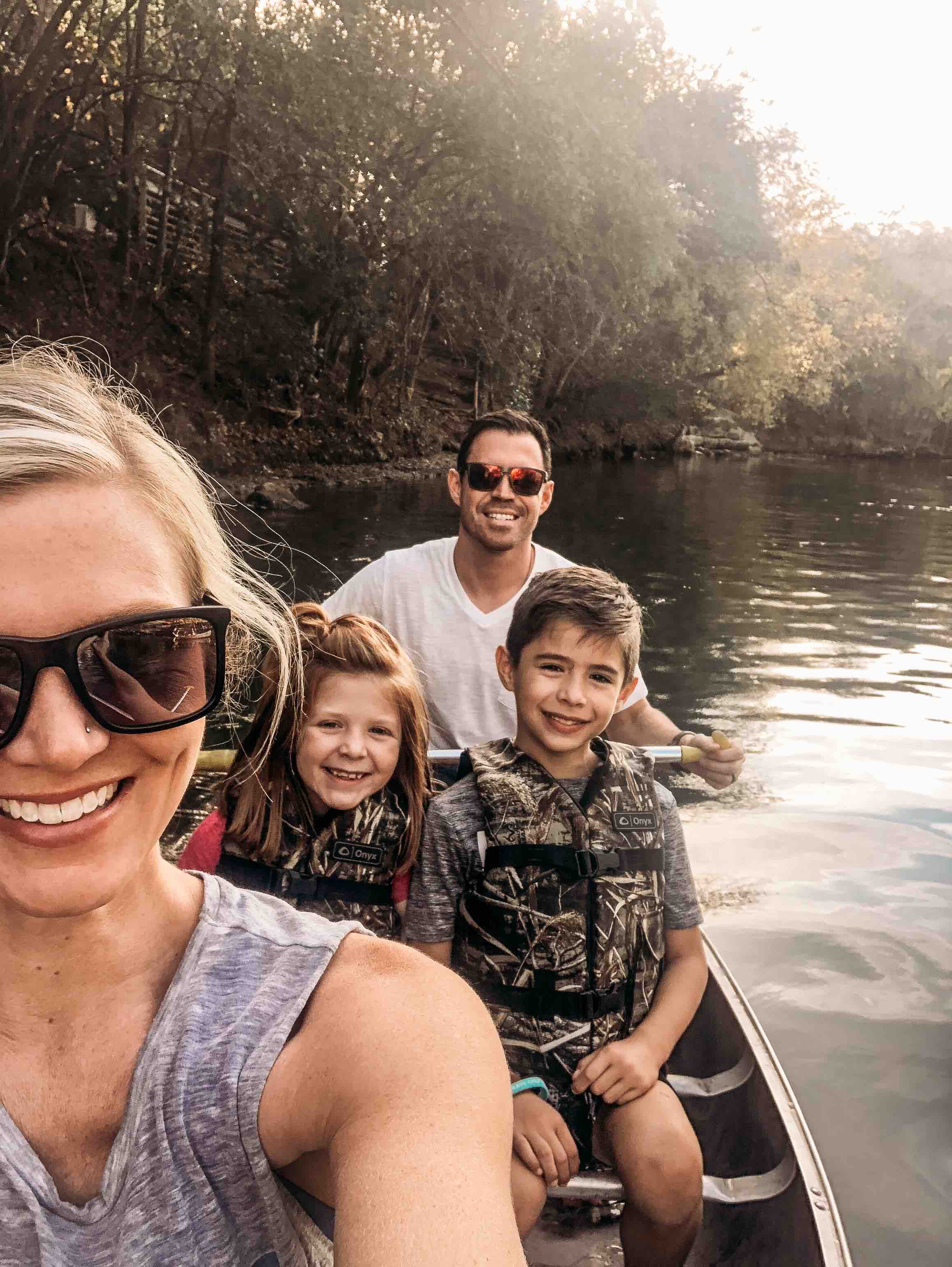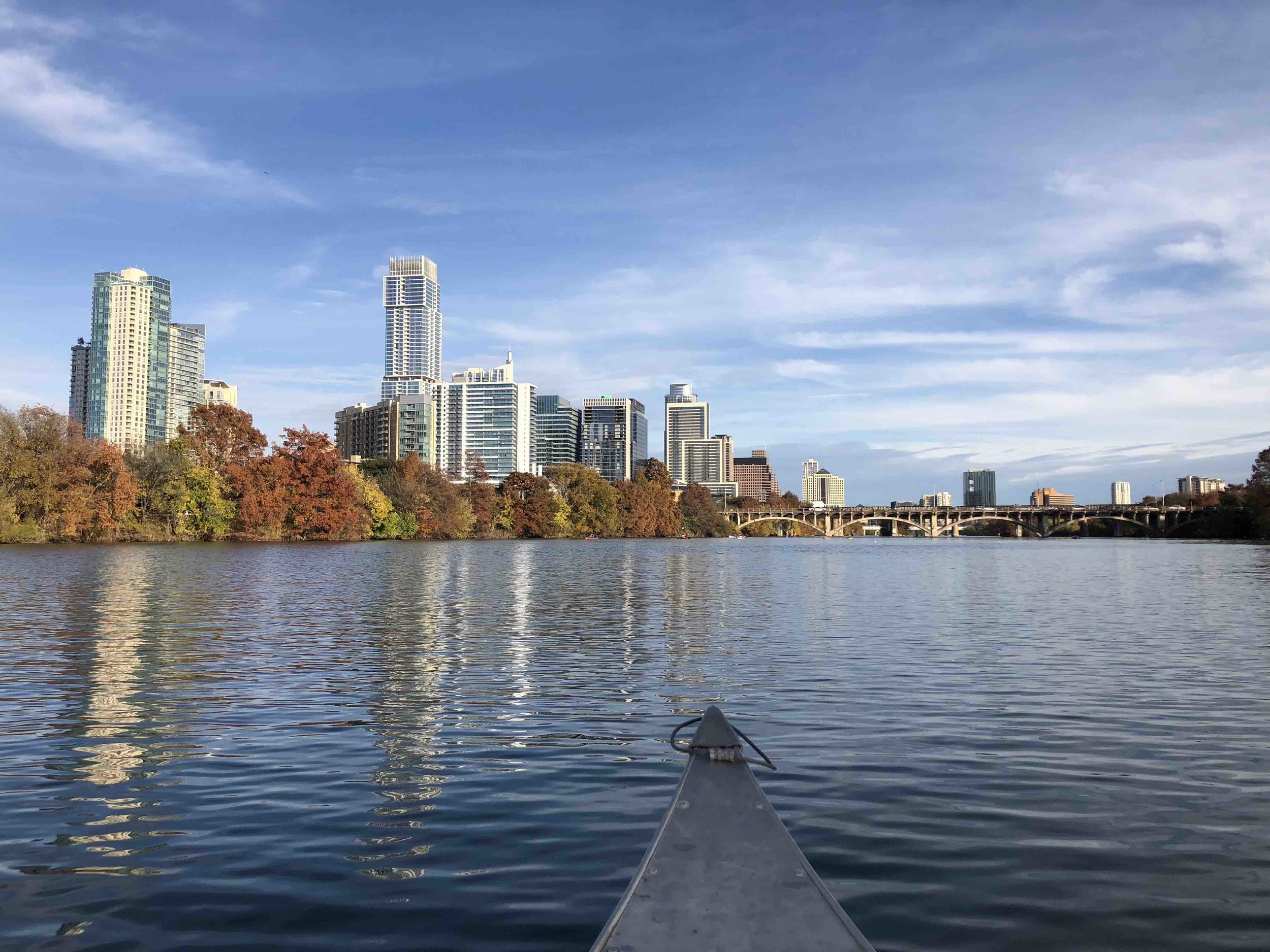 I took the kids to Mayfield Preserve one day and we hiked and enjoyed the beautiful peacocks that roam and live there!
One thing we loved about Austin was the numerous outdoor activities. One of our favorite spots was Zilker Park. We spent multiple days there enjoying a wide variety of activities. The park had GREAT views of the city and lots of green space to run free! It wasn't a dog park, but there were tons of dogs running free (one kept stealing our balls when were playing with!).
The Austin Nature & Science Center was closed (we went the day after Thanksgiving), so we missed out on that, but the park has a beautiful natural spring swimming pool (Barton Springs), great playground, and a little train that takes you all around the park. On our second visit, we rented a canoe and had a blast paddling into downtown on the Colorado River!
The Capitol Building
We took a tour of the beautiful, HUGE Capitol building and enjoyed learning a lot about Texas! It was free and definitely worth a visit! The same day we realized that Thinkery, a kids science museum, was having a community night and admission was FREE! We had heard how amazing it was, so we had to take advantage! The kids had a blast! We only got through half of it before it was long past-due for dinner.
Two other cool places worth mentioning were:
Mozart's Coffee Roasters - It is a coffee shop and bakery right on the water. They have a gorgeous light show around Christmas, so we checked it out and thought it was awesome! It was very crowded!

Aaron and I always like to try out local breweries, so we decided on Austin Beer Garden Brewing Co, and enjoyed some good beer and fresh air there!

On Sunday we visited the downtown campus of Austin Stone church. We were really impressed by it. One of the bigger things we miss about Atlanta is Passion City Church, and this was our first chance to attend a church while on the road. We highly recommend checking out Austin Stone if you're in the area on a Sunday!
We really loved our time in Austin. It is the first place we have visited that we could see ourselves actually staying to live. It has such a great, eclectic vibe with interesting restaurants and food trucks EVERYWHERE. So many great outdoors activities and endless options of things to do! It felt like a HUGE city but had the charm and open spaces of a smaller town. This probe won't be the last time we visit ATX.