Blue Star Brewery - San Antonio, TX
On our first full day in San Antonio, We decided to explore downtown on a Tuesday evening, then check out a brewery for dinner.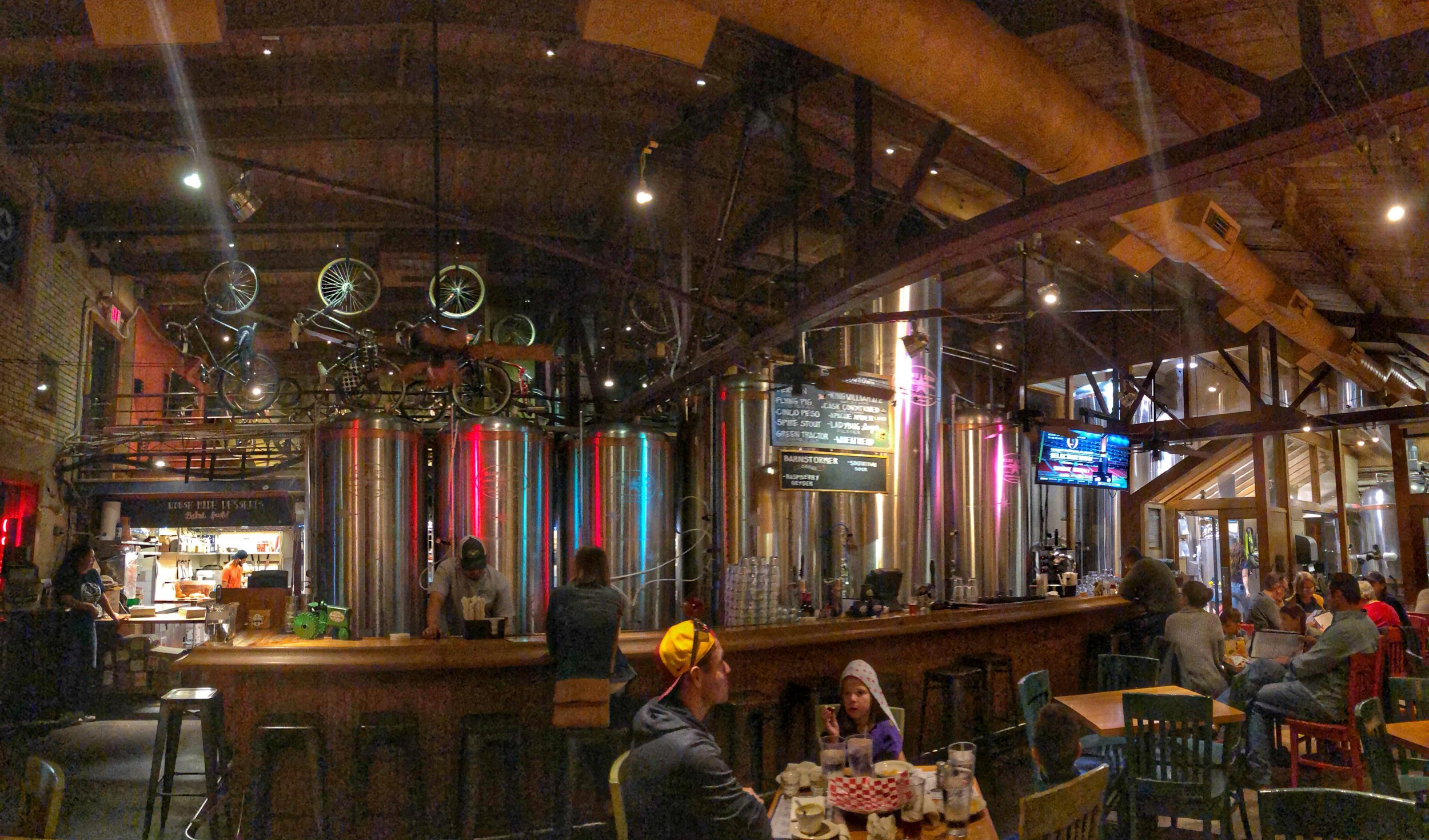 San Antonio Brewery Tip #1: Do not plan your brewery visits on a Tuesday (or Mondays for that matter). With all the research we tend to do (especially the blonde one, it's kind of her thing), you would think we would have noticed that most of the breweries are not open on Tuesdays.
With failed attempted visits to:
Alamo Beer Co. (there website actually said they were open, but it was completely empty)

Roadmap Brewing Co.

Freetail Brewing (their brewpub was open, but is 20 miles away from their taproom)
…we settled for a visit to Blue Star Brewery.
One Word Review: Meh
Nothing was inherently wrong with the brewery, we just found it boring and nothing special. This described the atmosphere, beer, and food.
We we're greeted when we arrived and were led to our seats right away. Our two servers (one in training) were nice and helpful in helping us choose our drinks (We did the usual: Flight for me - IPA for Lauren). Considering it was not busy at all, it took an unusually long time to get our drinks.
They ended up being out of 2 of my 4 selections, so I ended up choosing:
Cask Conditioned Ale

Cinco Peso Pale Ale

Cow Town Brown Nitro

Dopplebock
Lauren chose the only IPA on their menu, the Green Tractor IPA. Her first sip told me everything I needed know! Meh. In fact, all of their lighter ales were below average. A little too warm, a little too flat, and just not super enjoyable, certainly not memorable.
After tasting Lauren's IPA and drinking my two lighter ales, I was pleasantly surprised by their darker beers. Normally I am not a huge fan of Dopplebocks and certainly not a fan of anything nitro (I ordered the Cow Town Brown Nitro without knowing it was a nitro beer since "nitro" wasn't in the name, only in the description), but I did enjoy these two much more than I thought I would (maybe my expectations were low by this point haha!).
Since we're less than impressed with the drinks and atmosphere, and we couldn't find much on the menu to satisfy the three picky eaters in the group, we just decided to order their pretzel and beer cheese appetizer to hold us over until we got home.
It's Not You…It's Us. Ok It's mostly you.
Maybe if we weren't 0-3 already on our brewery visits for the day.. Maybe if we weren't past-due for a meal and slightly just a little hangry…Maybe if we stumbled upon Blue Star Brewery on our walk around town and went in without the above frustrations and without any preconceived notions about their so-so reviews…maybe then we would have enjoyed it a bit more. It's deserving of its 3 out of 5 Yelp rating. Not bad, just…Meh. With all the cool things breweries are doing these days and with way too many to choose from, we would skip this one if we were you (UNLESS you are big into organic beer, it's what they are known for).