Long Beach, WA
We were really excited to stay in Long Beach, WA because the Thousand Trails park there had a path directly to the beach! Being from the southeast, the summer beach trips I was used to were actually very different that a PNW summer beach experience!
In Washington, it's very windy, often rainy and wayyyy cooler. One day we flew kites on the beach, one evening we drove our truck on the beach and had a quick fire before the rain came in, and we had nightly campfires with new friends we met there. We walked around the cute little town of Long Beach with friends and saw the big clam statue that squirts water for a quarter!
We hiked at Cape Disappointment and saw a lighthouse, rode horses on the beach with friends (see pictures below!), and drove to Astoria, OR (home of the Goonies!) for a day of fun!
The RV park left a lot to be desired. It was close to the beach; however, the spaces were small and the hookups were confusing/difficult to work with. I don't think we would go back to this park. We did enjoy meeting a lot of new friends at this destination (3 new family friends!), and that made it totally worth it. :)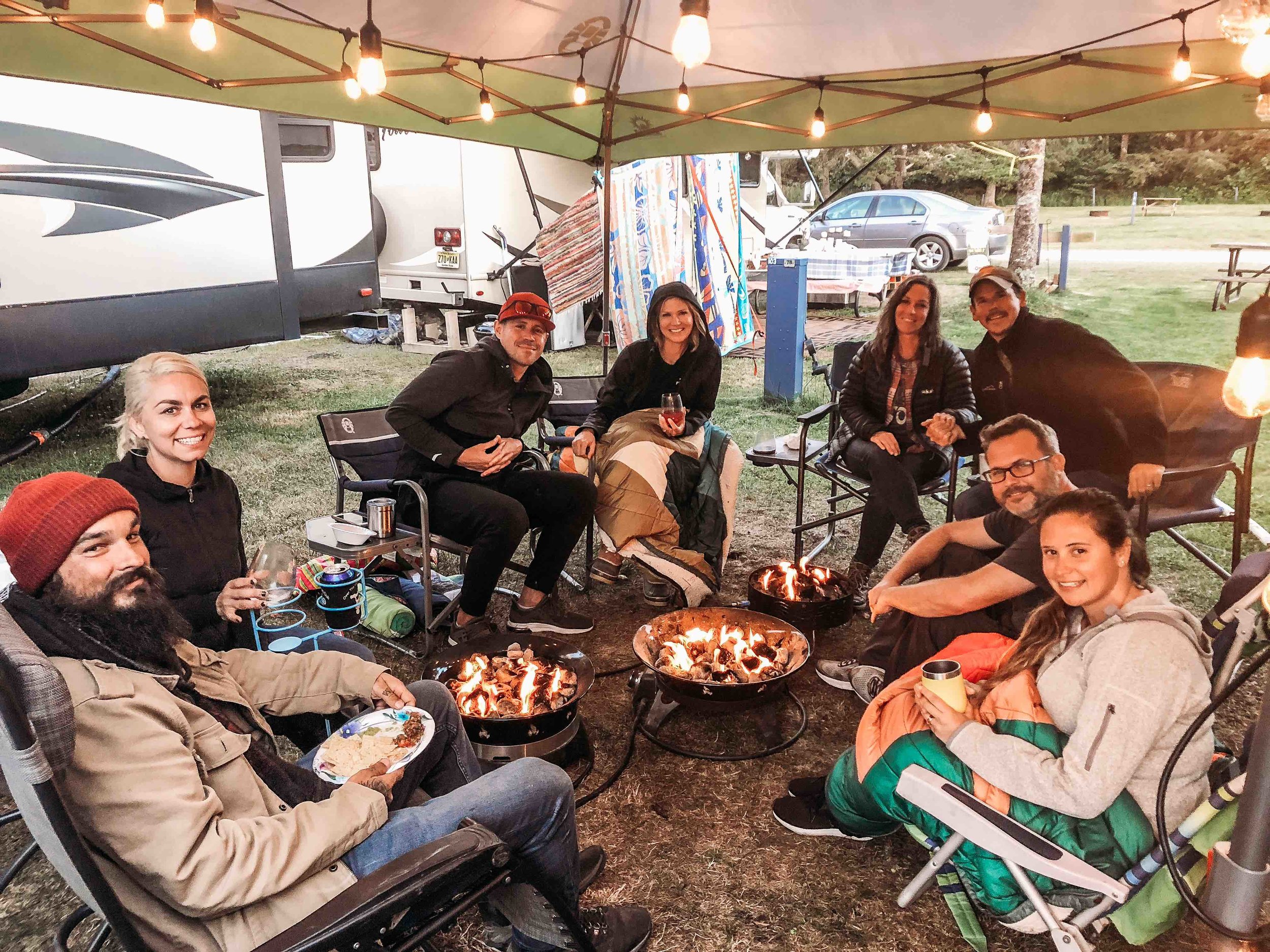 Interested in learning how we make our friends build community and on the road?
Check out our blog post about it!