Joshua Tree National Park
Joshua Tree was a National Park we were really excited to visit because we'd heard so many amazing things about it. I was really excited to climb around some boulders and see a Joshua Tree for the first time!
We went into Joshua Tree National Park twice.
The first time, we went in the south entrance. The south entrance was closest to Palm Desert, where we were staying. We went to the Cottonwood ranger station and got Junior Ranger books for the kids to work on. The ranger station was tiny and crowded. We set out on a hike not too far from the station. It was a nice hike, but we weren't SUPER impressed. Not to mention, we didn't see ONE Joshua Tree! Talk about a disappointment.
The kids took the booklets home to finish them and after sharing our disappointments with some friends, we decided we needed to go back a second time and drive further into the park.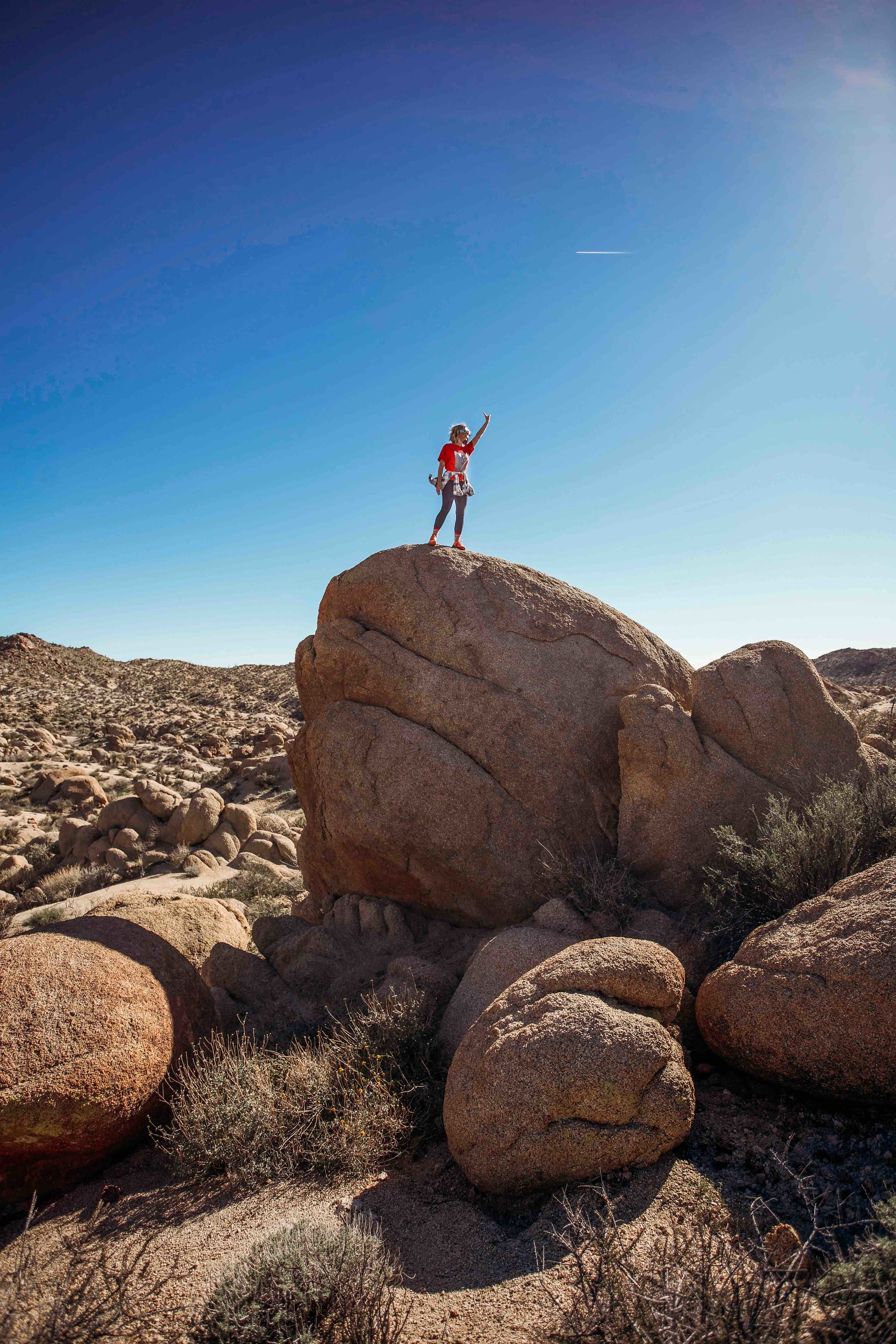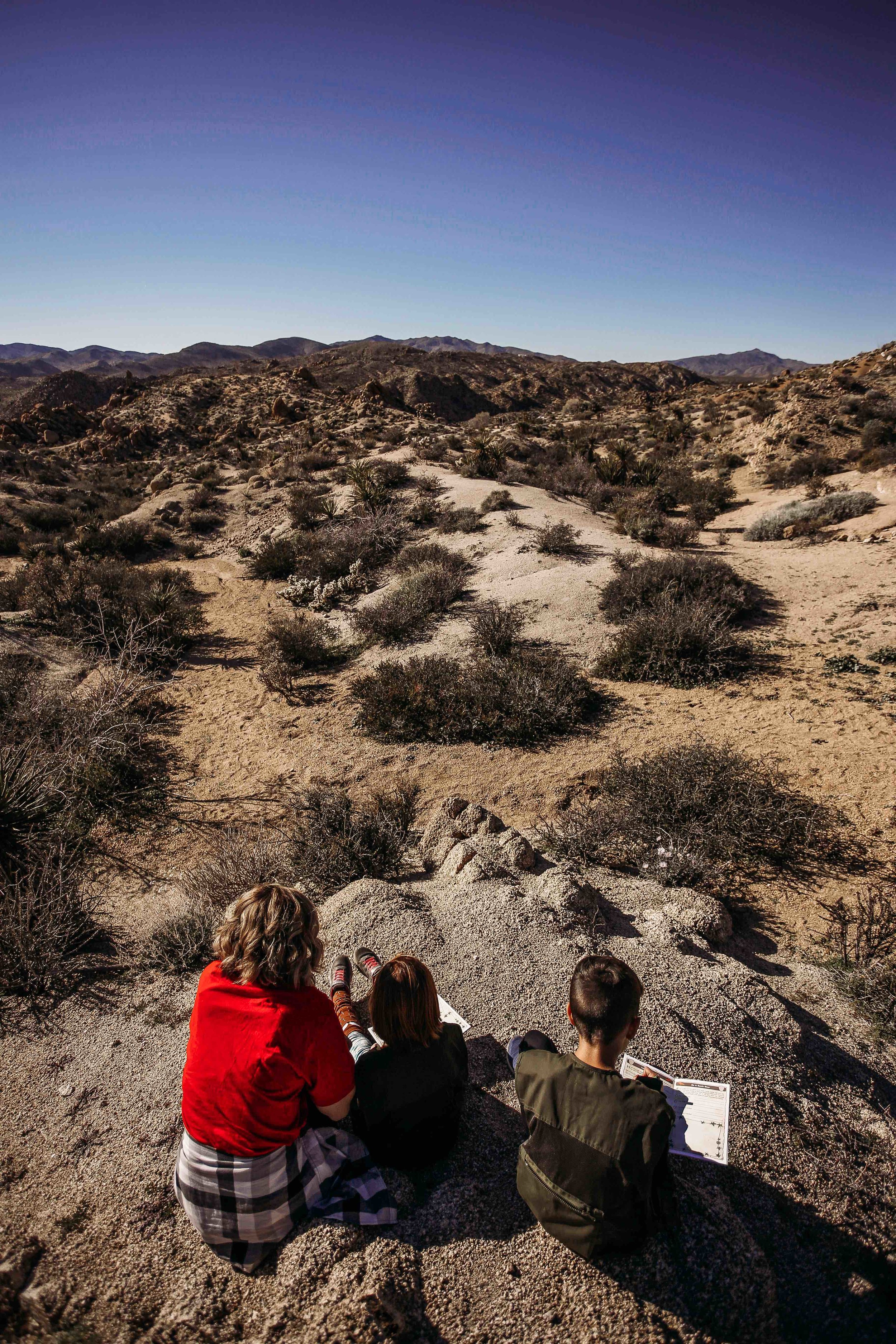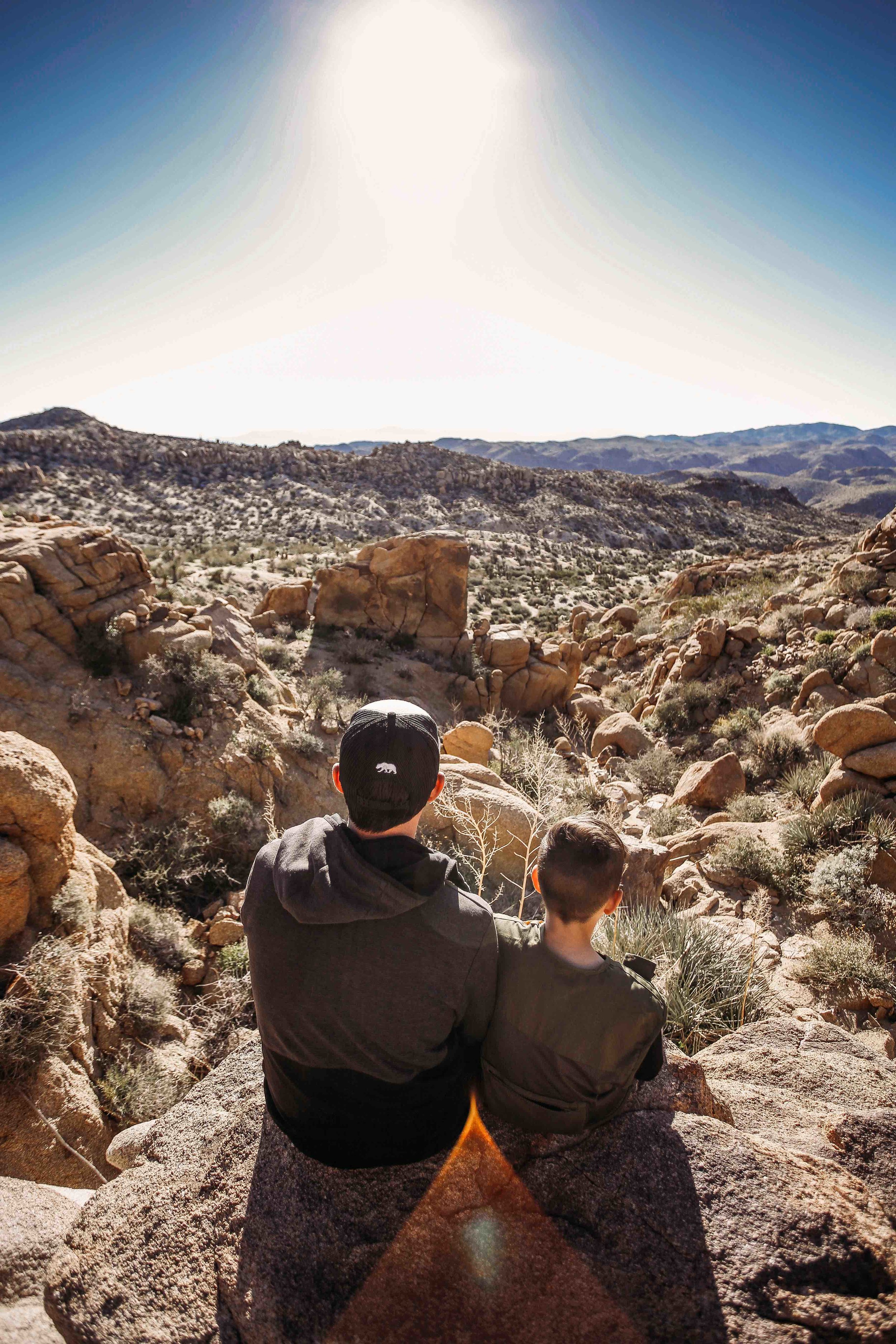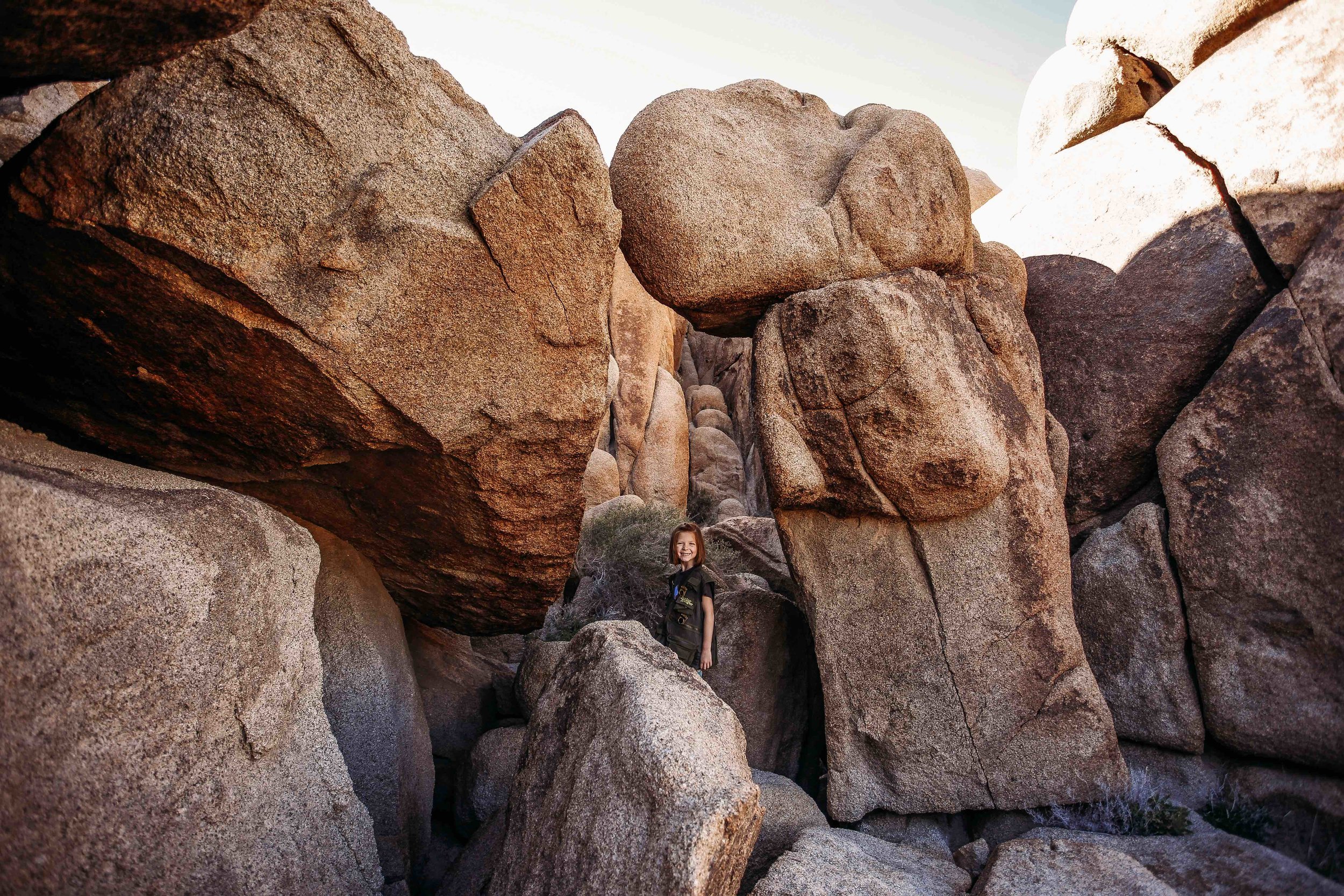 The second time, we went to the north side of the park, and we brought friends! We had started the day in Palm Desert in beautiful weather, wearing short sleeves and shorts. By the time we reached the entrance to Joshua Tree, the temp had dropped quite a bit and we changed into warmer clothing. As we drove back about 40 minutes into the park, it was SNOWING by the time we reached our destination!!! It was so crazy!
Seeing snow in the desert was mind blowing!
It would stop for a while and then the flurries would start up again. I'm SO glad we drove further into the park. Our hike was INCREDIBLE. The huge boulders and unique landscape were a giant natural playground that we could've spent days and days exploring.
I would love to go back if we have the chance, and explore more. It really felt like we were in the Flintstones neighborhood! We saw many Joshua Trees this time, which was really cool!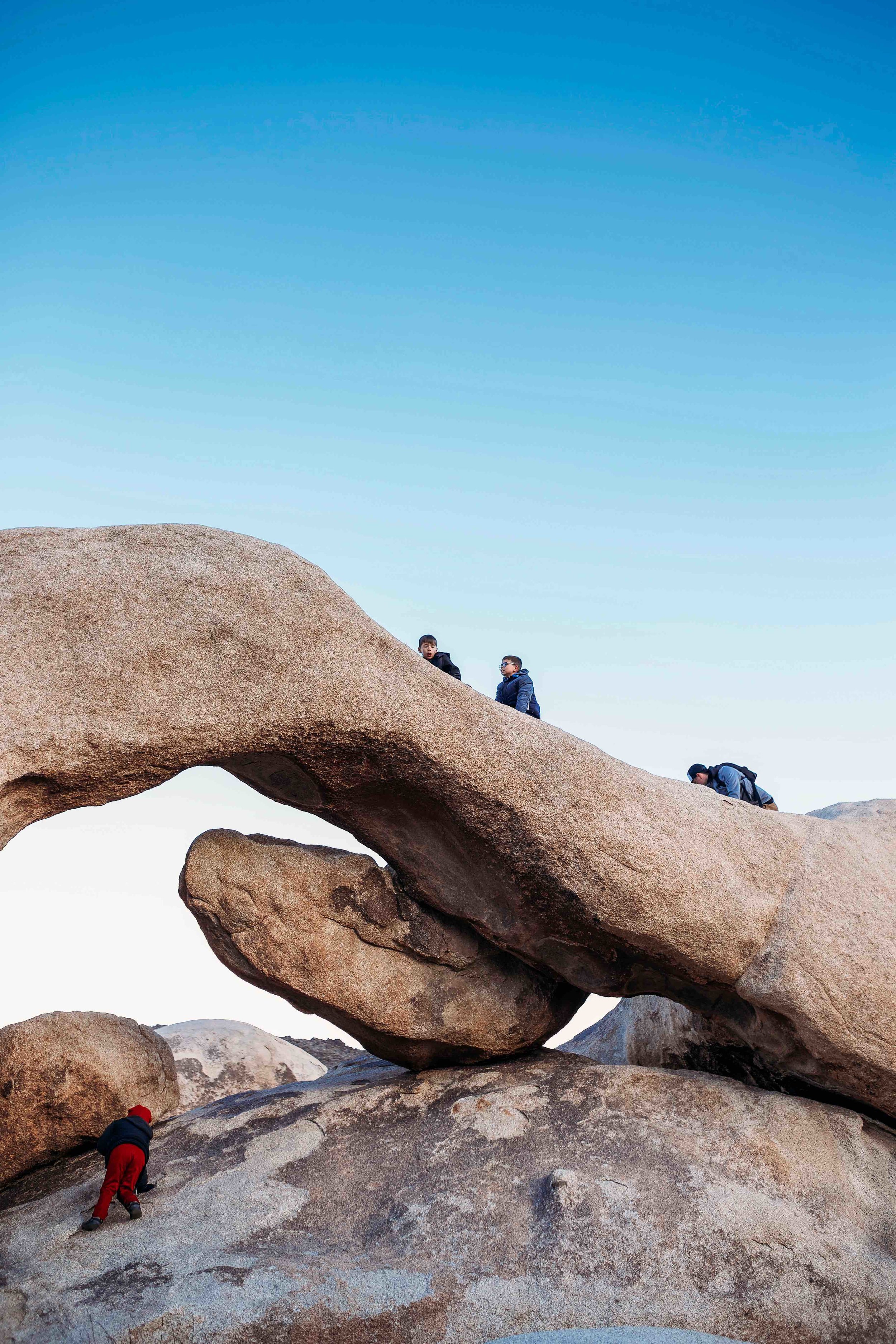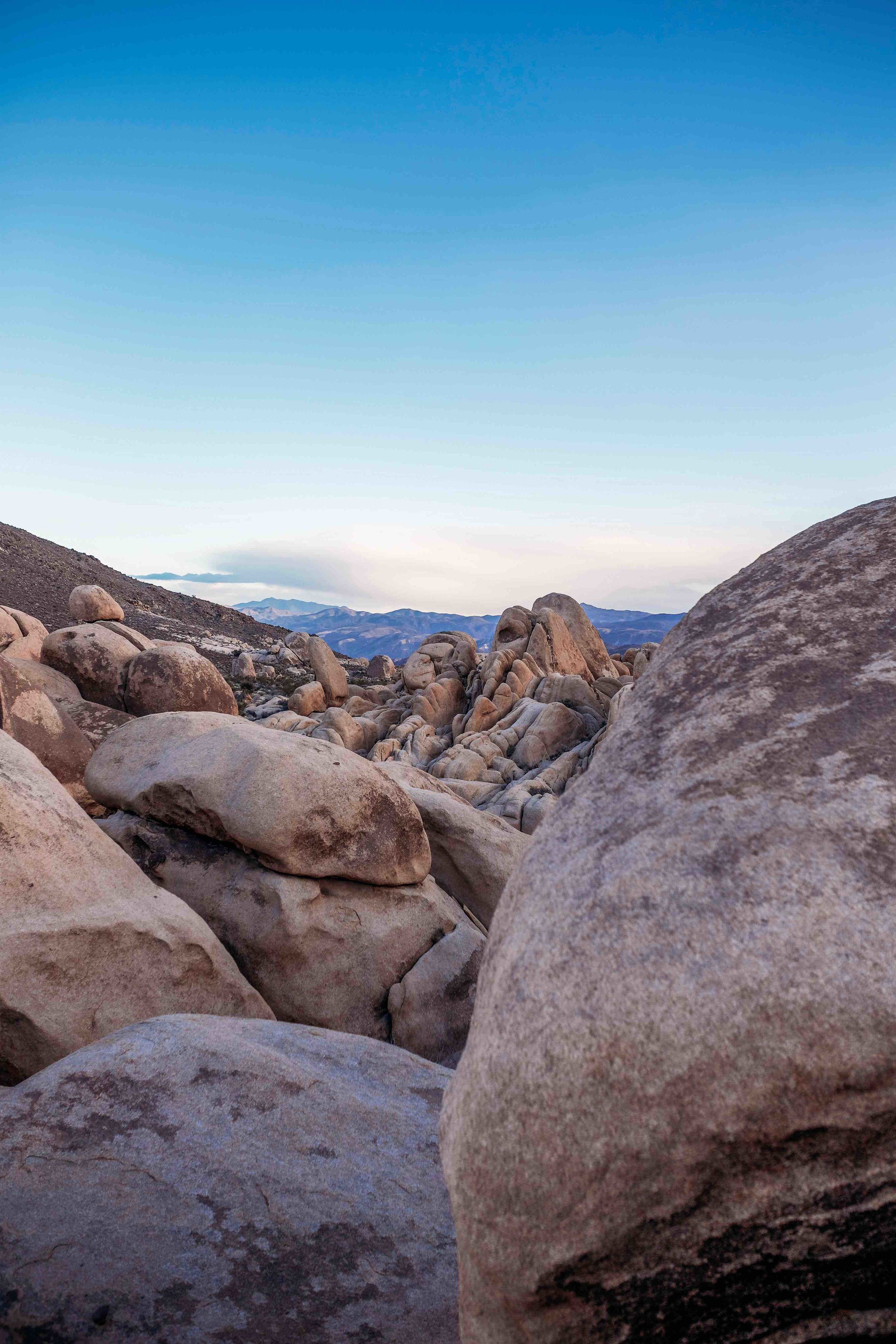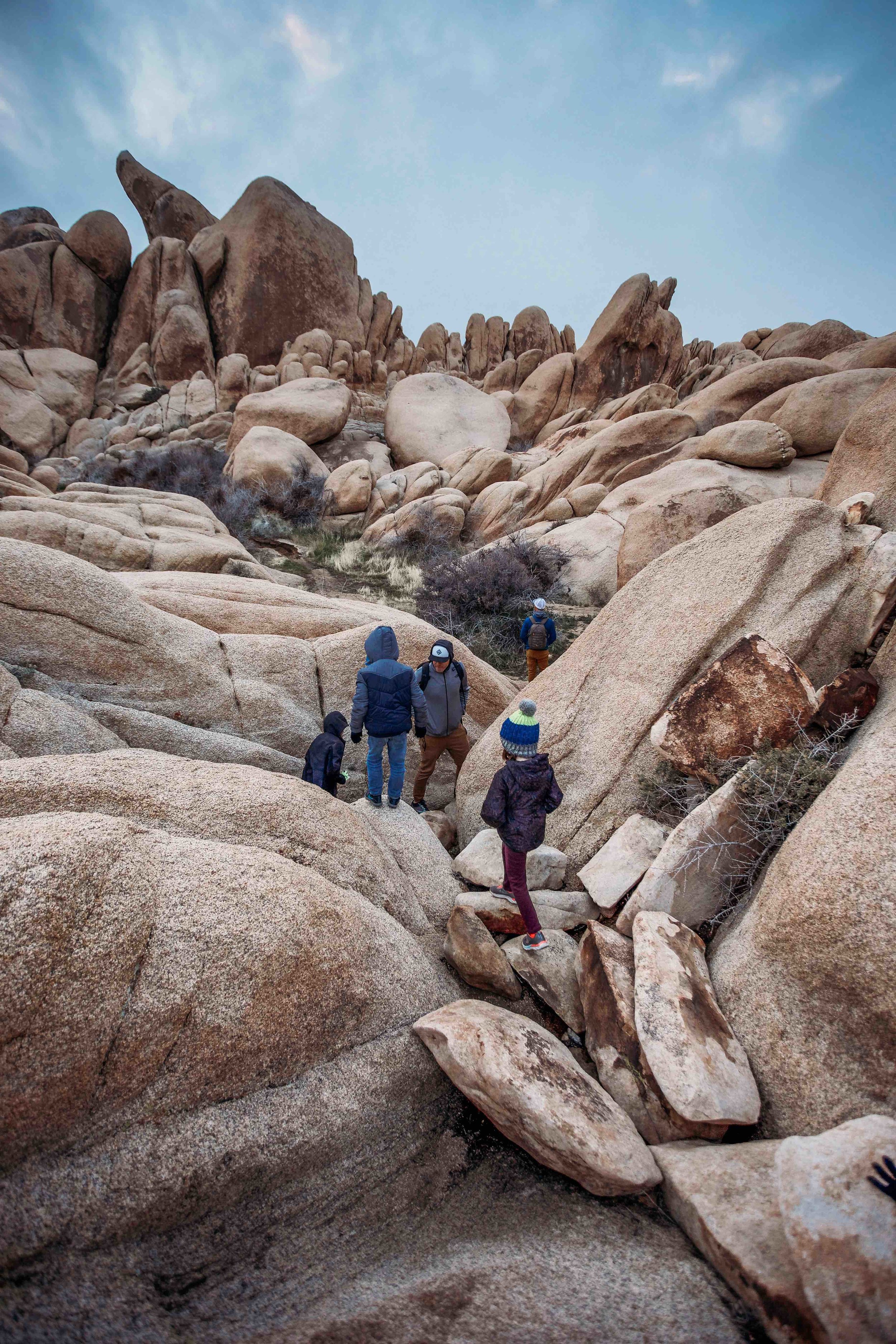 I highly recommend going if you get the chance, and be sure and drive into the park a good ways to get to the good stuff!
We found the California Through My Lens blog to be very helpful in our planning for Joshua Tree (and for most of our other California adventures). Check out some of the content that helped us out the most:
What is your favorite hike or place to see in Joshua Tree?
We're going back out there in a couple weeks so let us know about your favorite spots in the comments below!