Hangar 24 Brewery
We got to visit the Hangar 24 taproom twice during our time in Southern California. If you have been in any grocery store in the area over the last few years, you may have noticed the aviation-themed cans and bottles on the shelves. I notice them because Hangar 24 is my hometown brewery, and I basically love everything about it (Yes, I am admittedly biased)!
This brewery is actually located across the street from the airplane hangars at the Redlands airport. I love the setting. Sitting outside with views of airplanes, mountains, and a great sunset is the perfect way to enjoy friends and some great beers.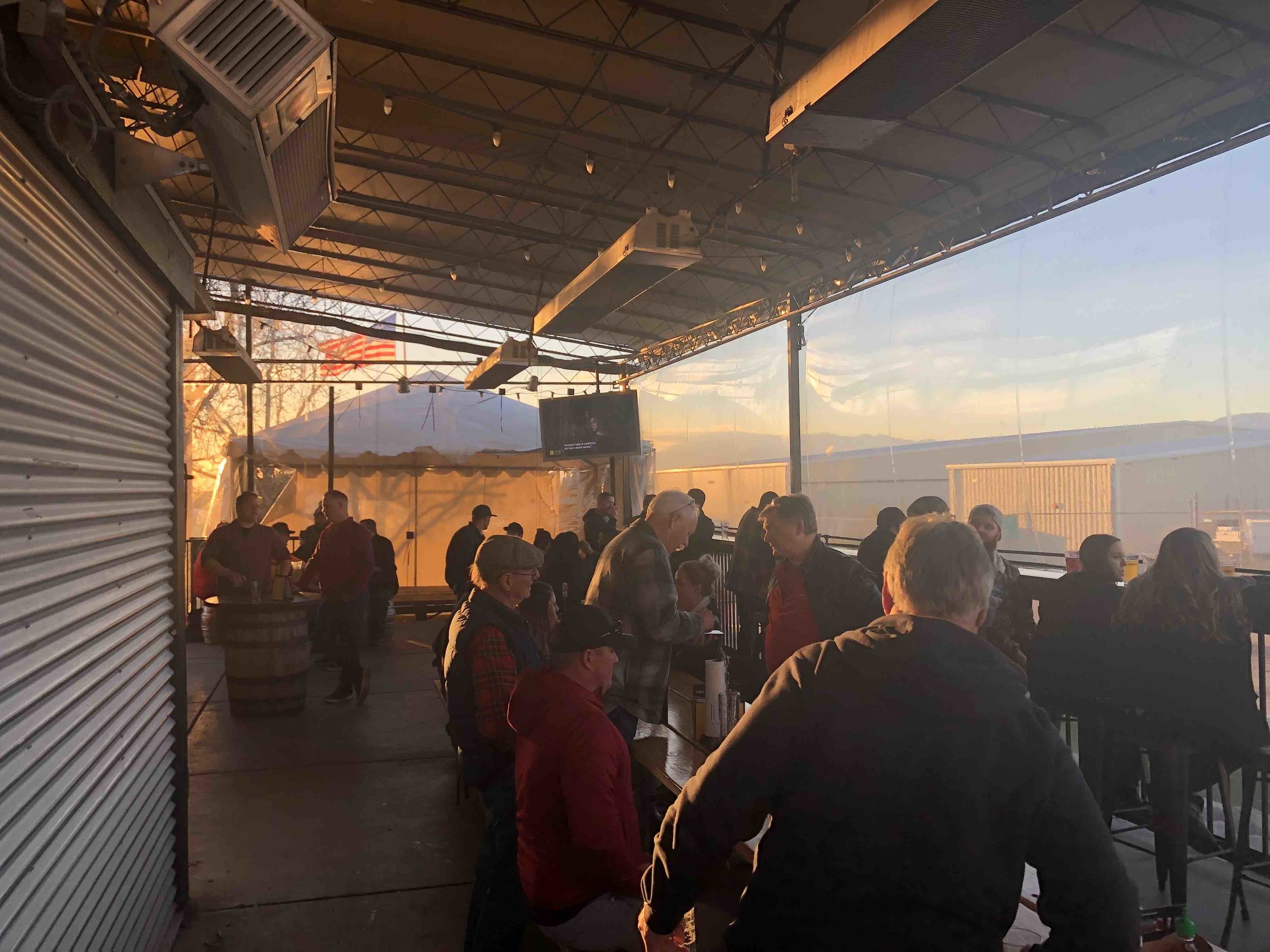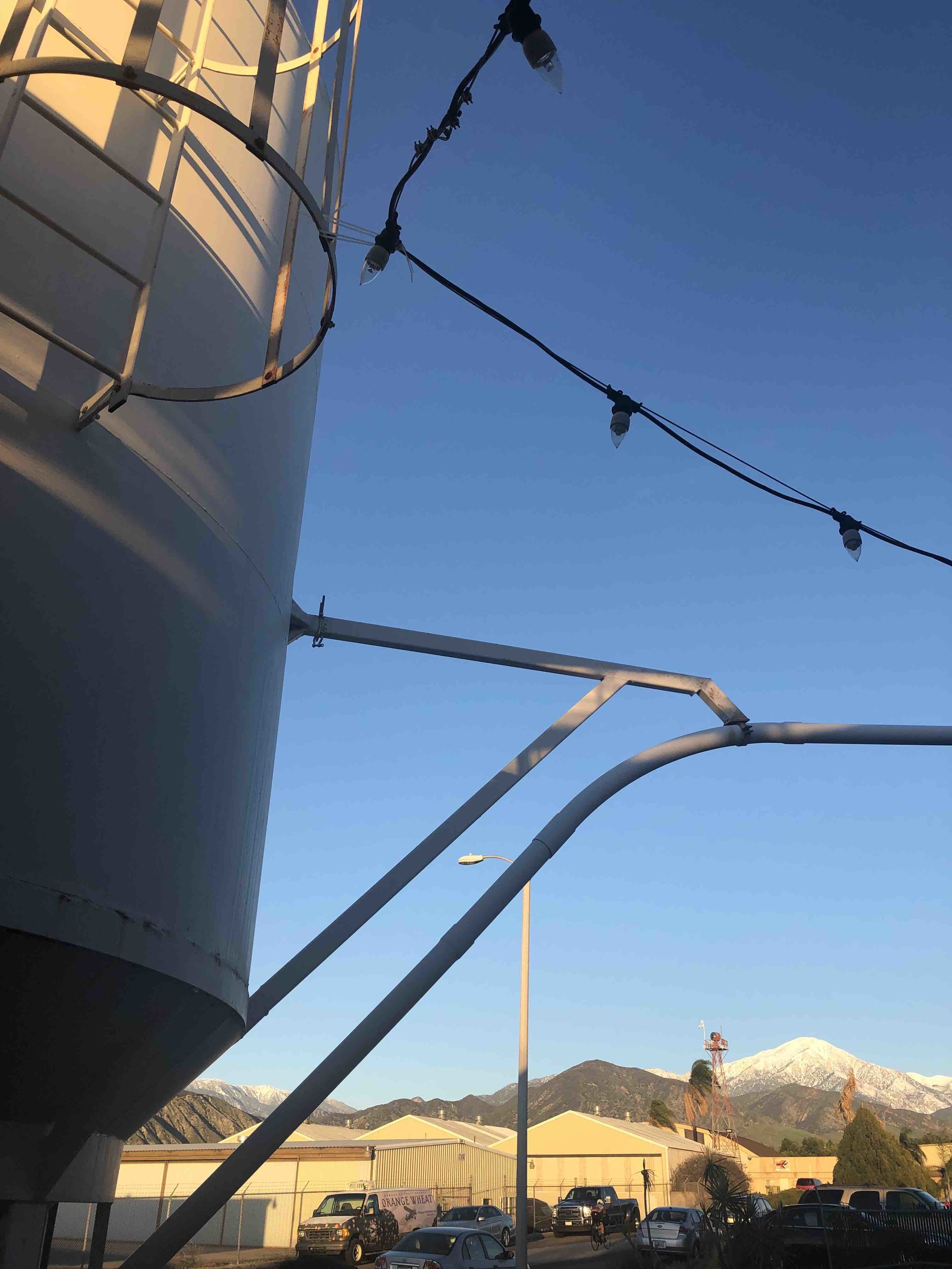 Trying out a flight to sample their variety of beers is a must. Hangar 24 has multiple IPAs, light beers, reds, and stouts on tap. Depending on what you tend to like, they are all worth a try. They even have a Barrel Roll Membership Club, which I have not been around to take advantage of, but maybe one day!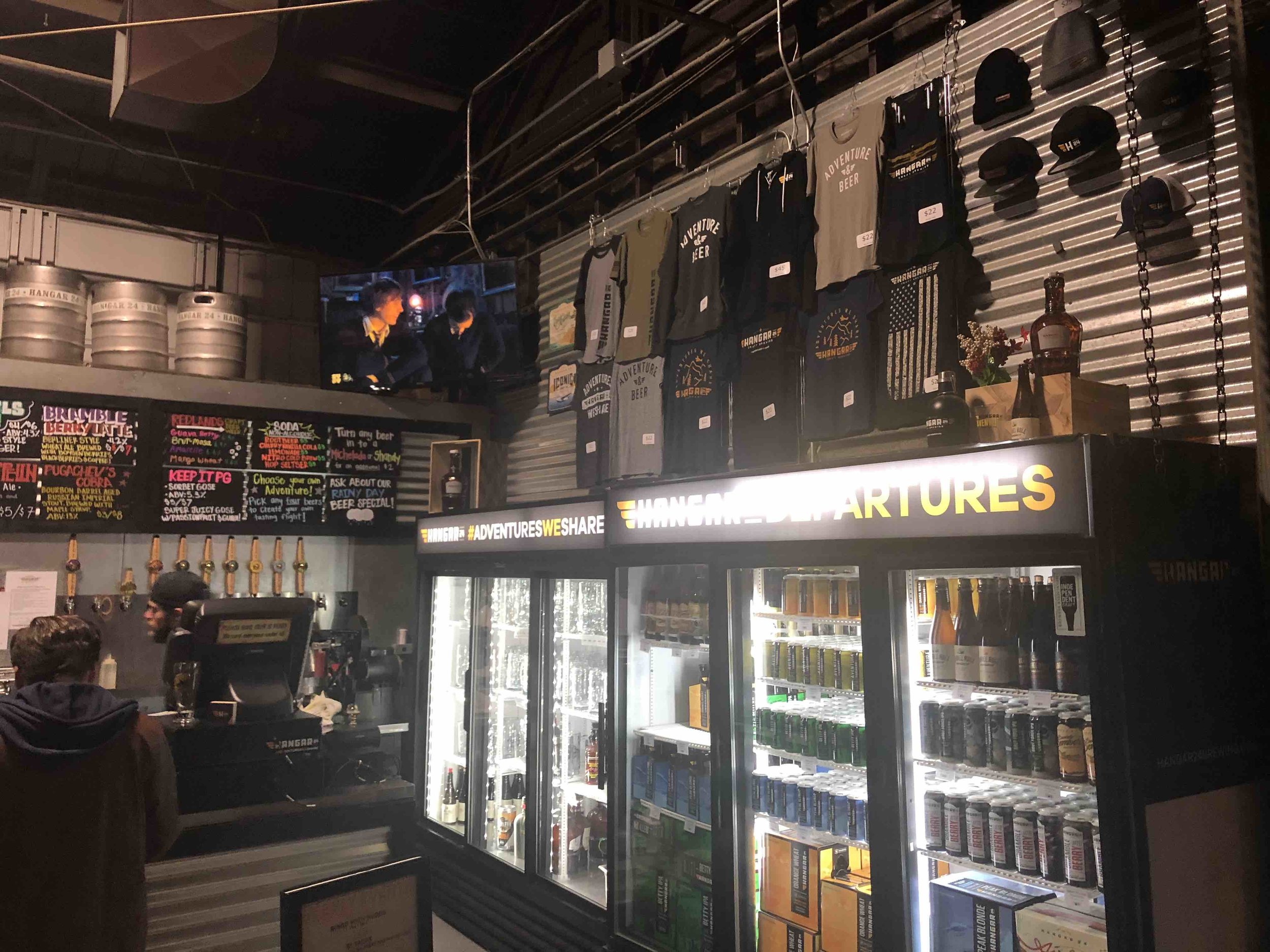 A quick summary of my favorites on tap
Betty IPA: It's a citrusy and tropical IPA, and just plain good (6.5%).

Iconic IPA: The double IPA that turned Lauren into a diehard IPA fan years ago. It's all she drinks now! (9%)

Alt Bier: I normally don't like Ambers at all. I like this one (6%).

Red Zeppelin: I usually like American Red Ales. I really like this one (6%).

Pugachev's Cobra: I basically have to copy and paste the description from the website because I won't do it justice… "This rich, black beauty with a thick caramel head is bursting with aromas of chocolate, vanilla, oak, bourbon, licorice and dark fruits, while flavors of chocolate-covered plum, sweet malt, bourbon, and roasted coffee explode on your palate. This is no ordinary beer; three different dark roasted malts and rich maple." (13-15%)
Adventure & Beer
Hangar 24 recently came out with some new branding…and we love it! How awesome are these?? We posted the first picture of me wearing the shirt on our Instagram, and it seems like it resonates with a lot of people. You can check out their store here. Cheers to adventure & beer!
Hangar 24 has become the unofficial beer of the Wanderpreneurs adventure. I am glad we get to rep the home team during our travels!