Santa Barbara, CA
Santa Barbara is a city we've always loved. It's a beautiful coastal city in central CA with the Santa Ynez Mountains as a breathtaking backdrop. Downtown, Mediterranean style white stucco buildings with red tile roofs reflect the city's Spanish colonial heritage. We stayed about 30 min. inland from the beach, at Rancho Oso.
Our RV Park:
Rancho Oso is a Thousand Trails RV park that is also a working ranch. It is situated on 310 gorgeous acres, and offers tons of activities including horseback riding. You can stay in a cabin, tent, RV, cottage or even a teepee! There's something for everyone there. Each Friday night they host a shindig with activities for everyone to enjoy. It's hard to describe how beautiful the property at Rancho Oso is. (That's why I'm including pictures!)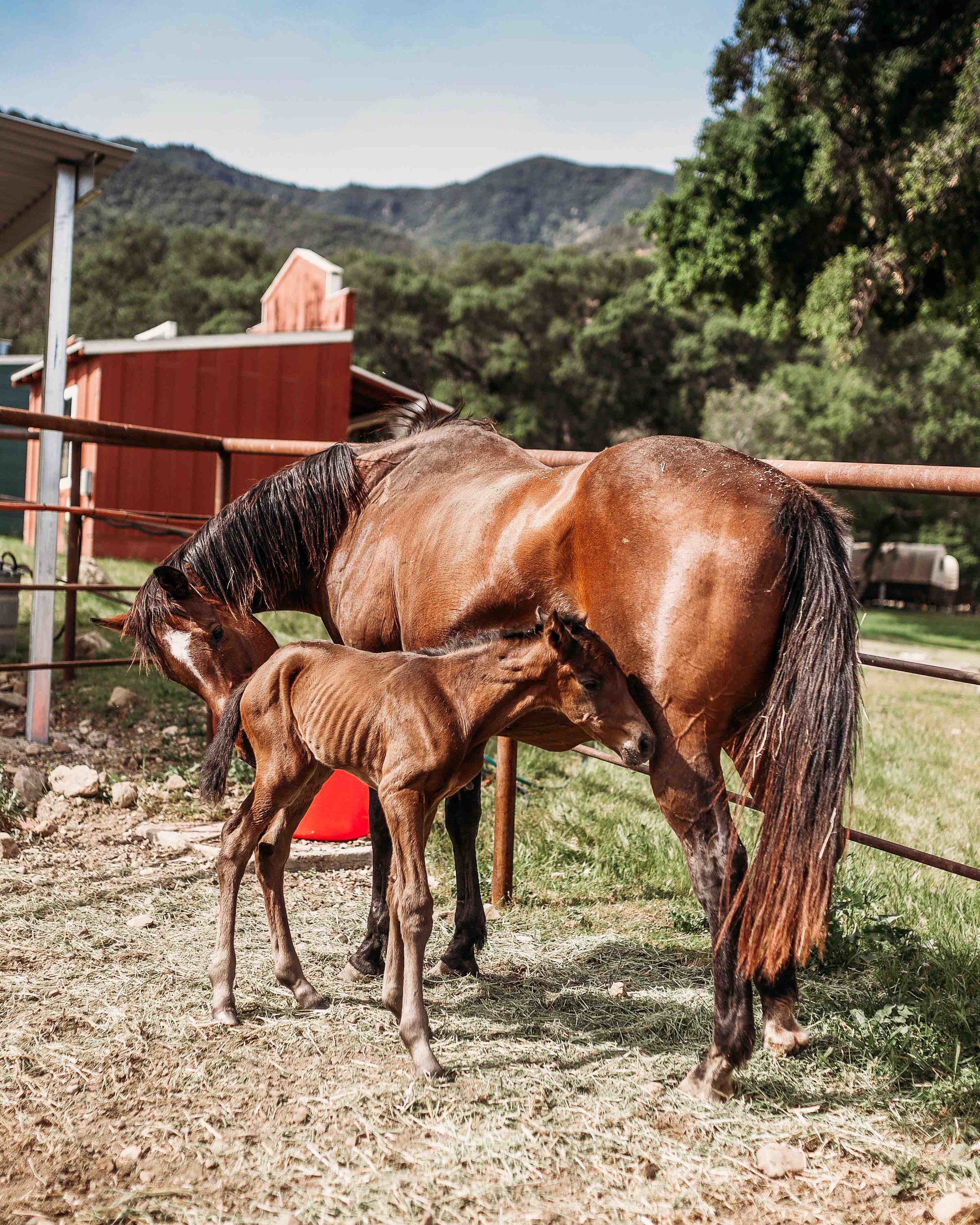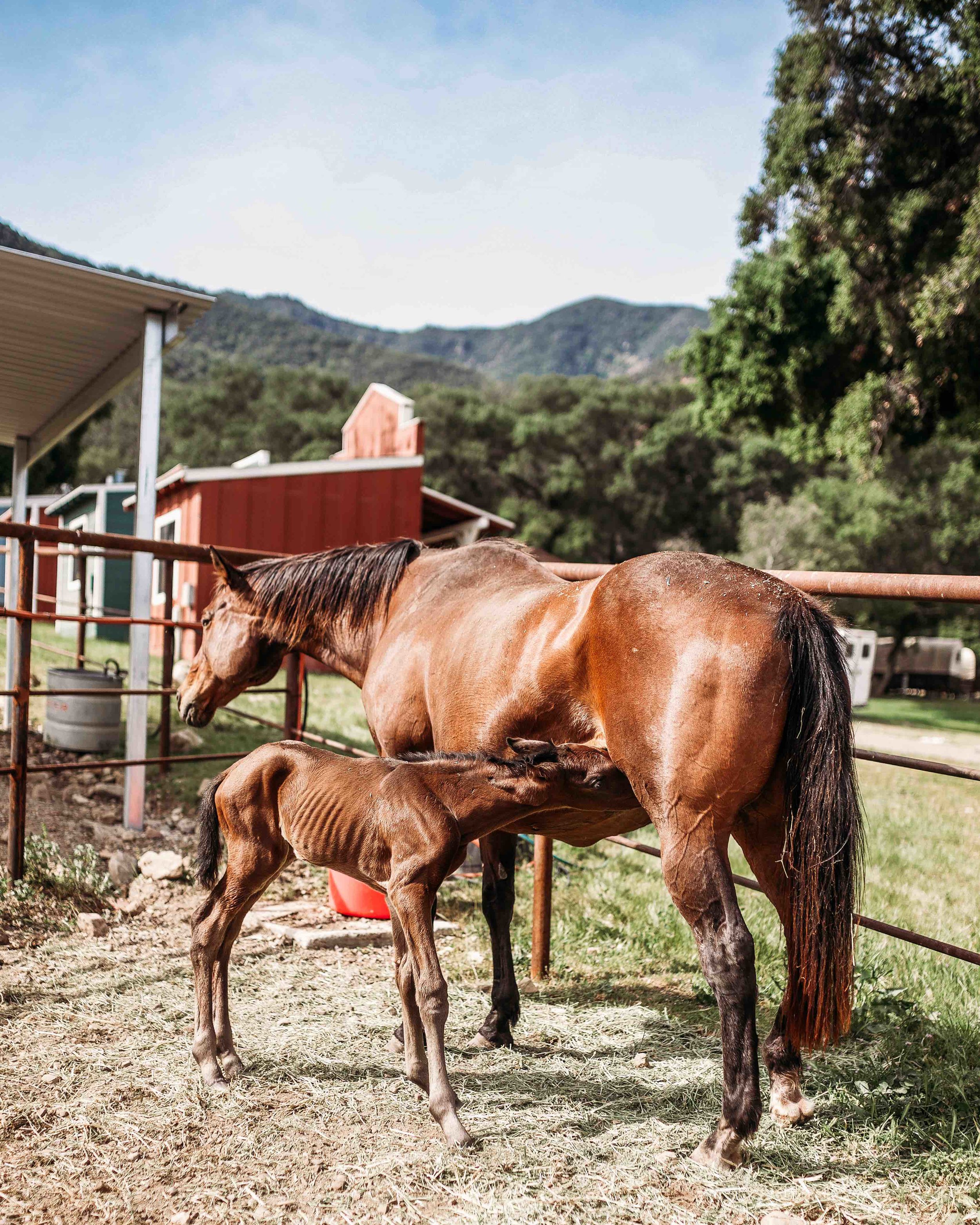 One thing to mention is that cell service is unreliable there. We have a WeBoost and that helped for sure, but there were still times we couldn't do anything on our phones. We use our phones cell service to get internet from our Verizon Mifi, so there were days we had to drive 30 min into town to Starbucks to be able to work. They say there are cell boosters in the adult lodge, but those were super unreliable and went in and out quite a bit.
If you're looking for a place to disconnect and enjoy nature, this place is perfect for you. You could easily spend weeks just exploring the ranch and surrounding areas. We went on a waterfall hike on the ranch one day, and other days did a lot of exploring on other ranch trails. There's a barn with animals you can see and help feed at time as well as pet. Horses, pigs, goats, chicken and goats are just a few of the animals that call Rancho Oso home.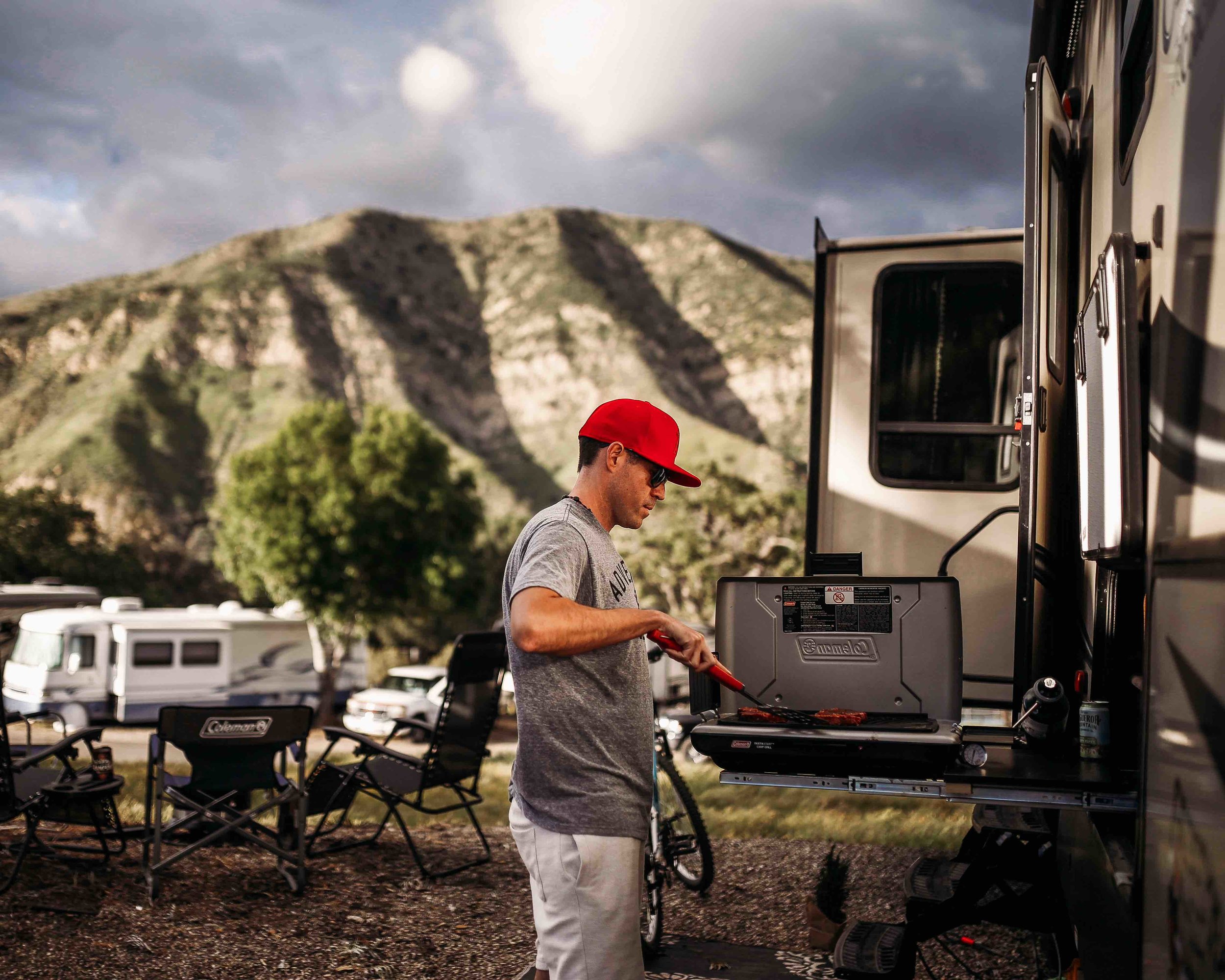 Things we enjoyed outside of the RV Park:
Arroyo Burro Beach (also known as Hendry's Beach) : Beautiful beach with huge cliffs and wildflowers! Half of it allows dogs to be unleashed and run free. On the other half, they must be leashed. There's a pretty big (free) parking lot, and a cute little restaurant right on the water that gets great reviews, Boathouse at Hendry's Beach. We didn't eat there, but it looked like a great little spot!
Santa Barbara Courthouse: This place is insane. The fanciest courthouse I've ever seen for sure! There was a wedding going on and several photoshoots when we visited. It's free to walk around and if you're up for some steps, you can walk up to the viewing tower for amazing views of Santa Barbara. I highly recommend going and taking in the beauty.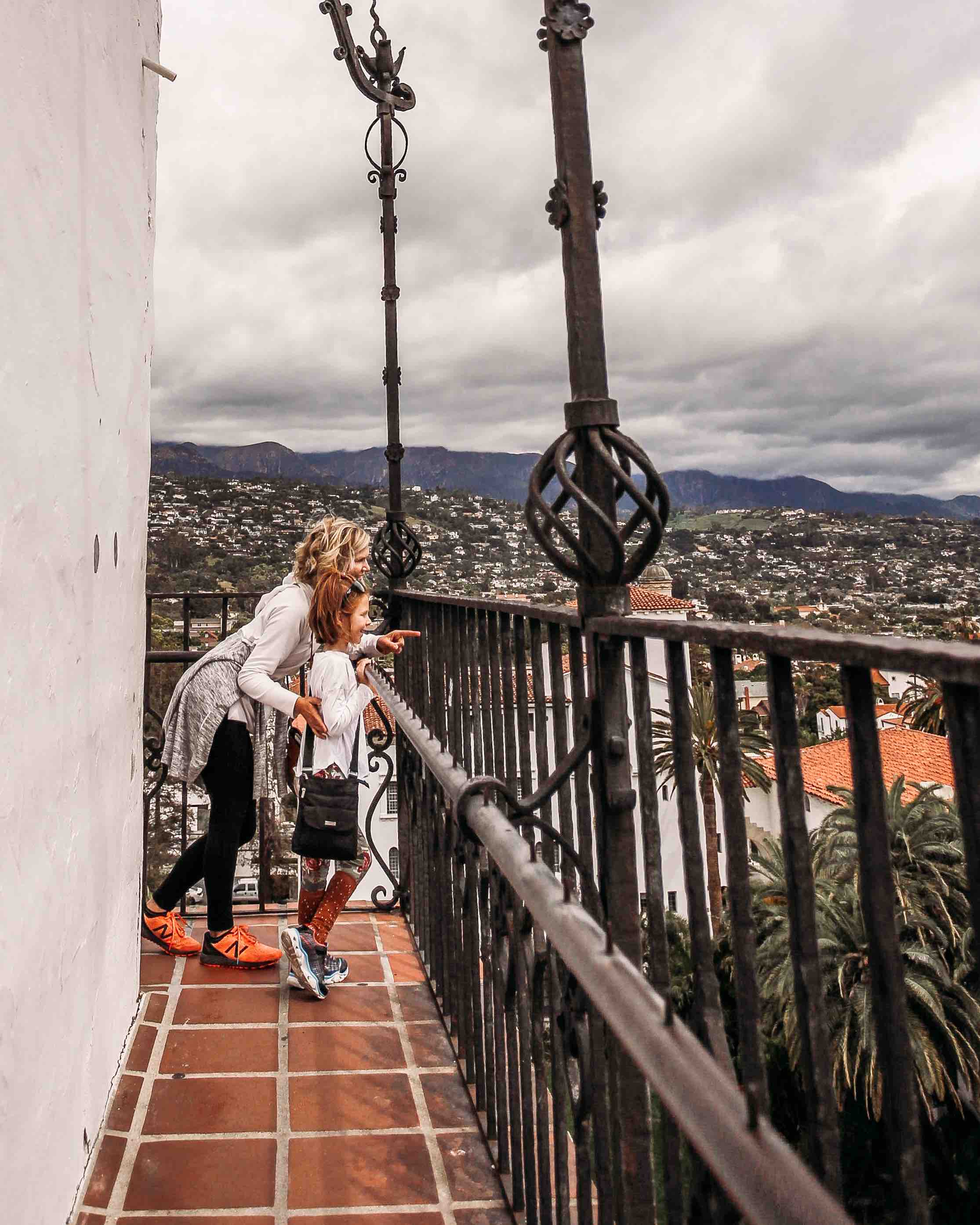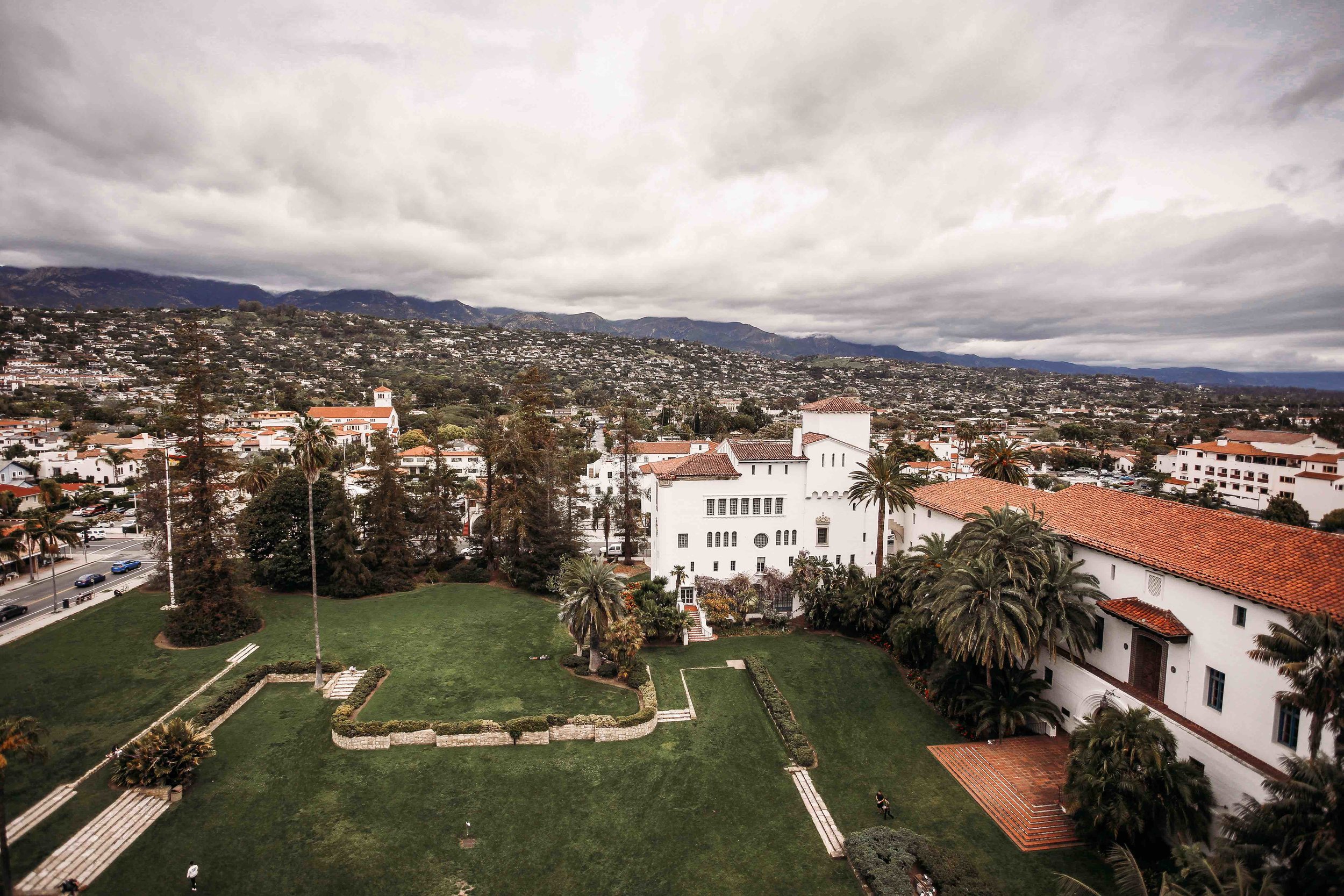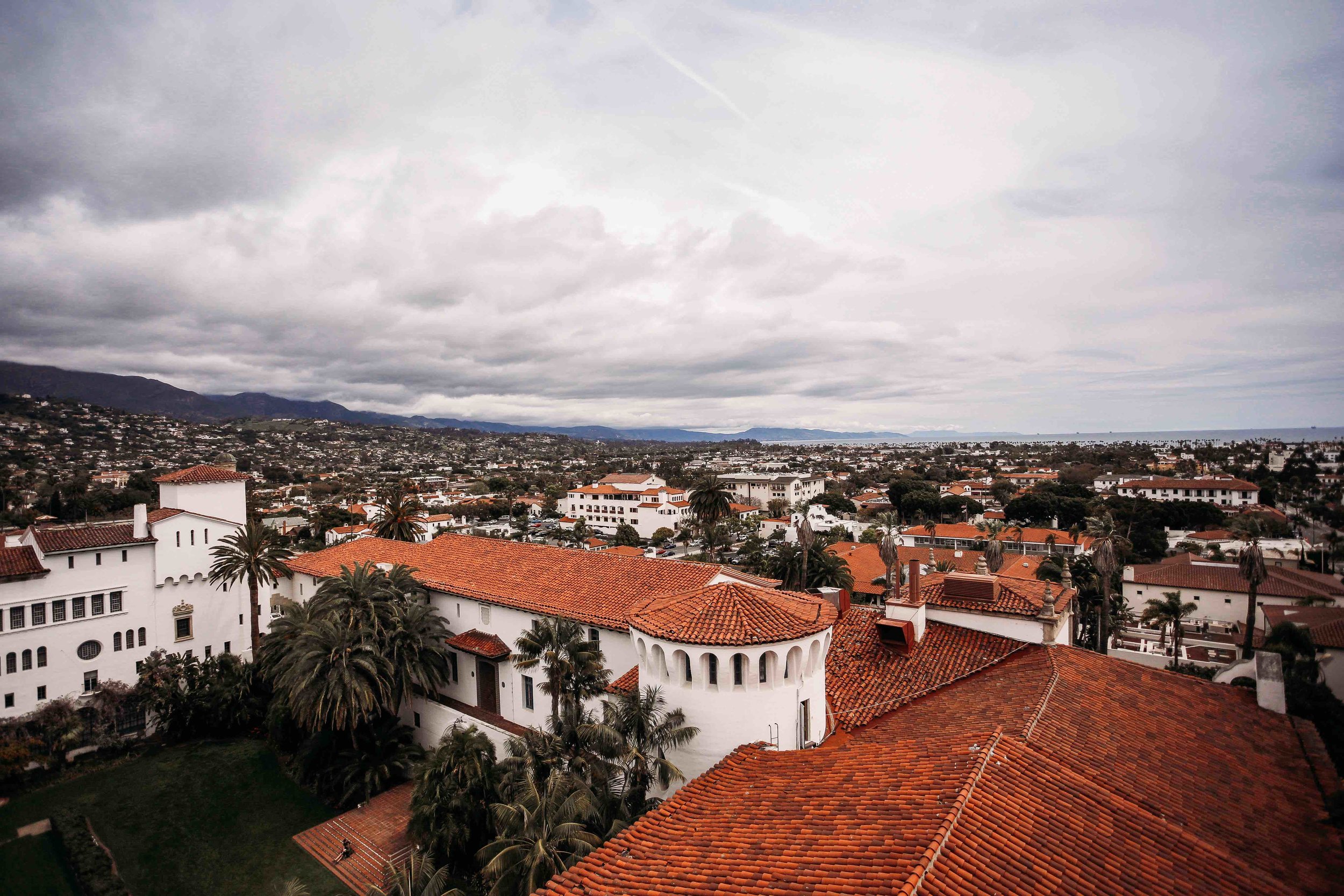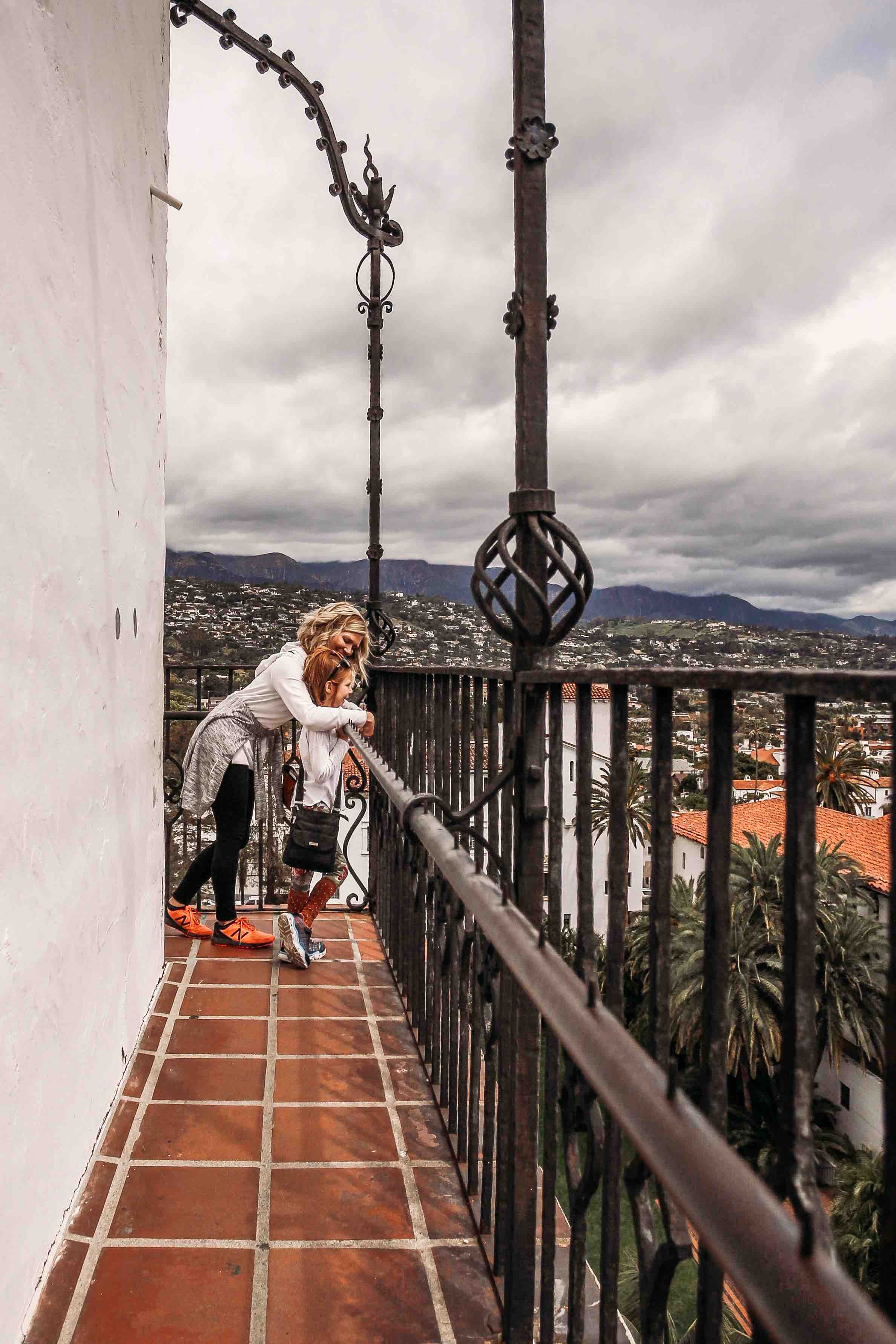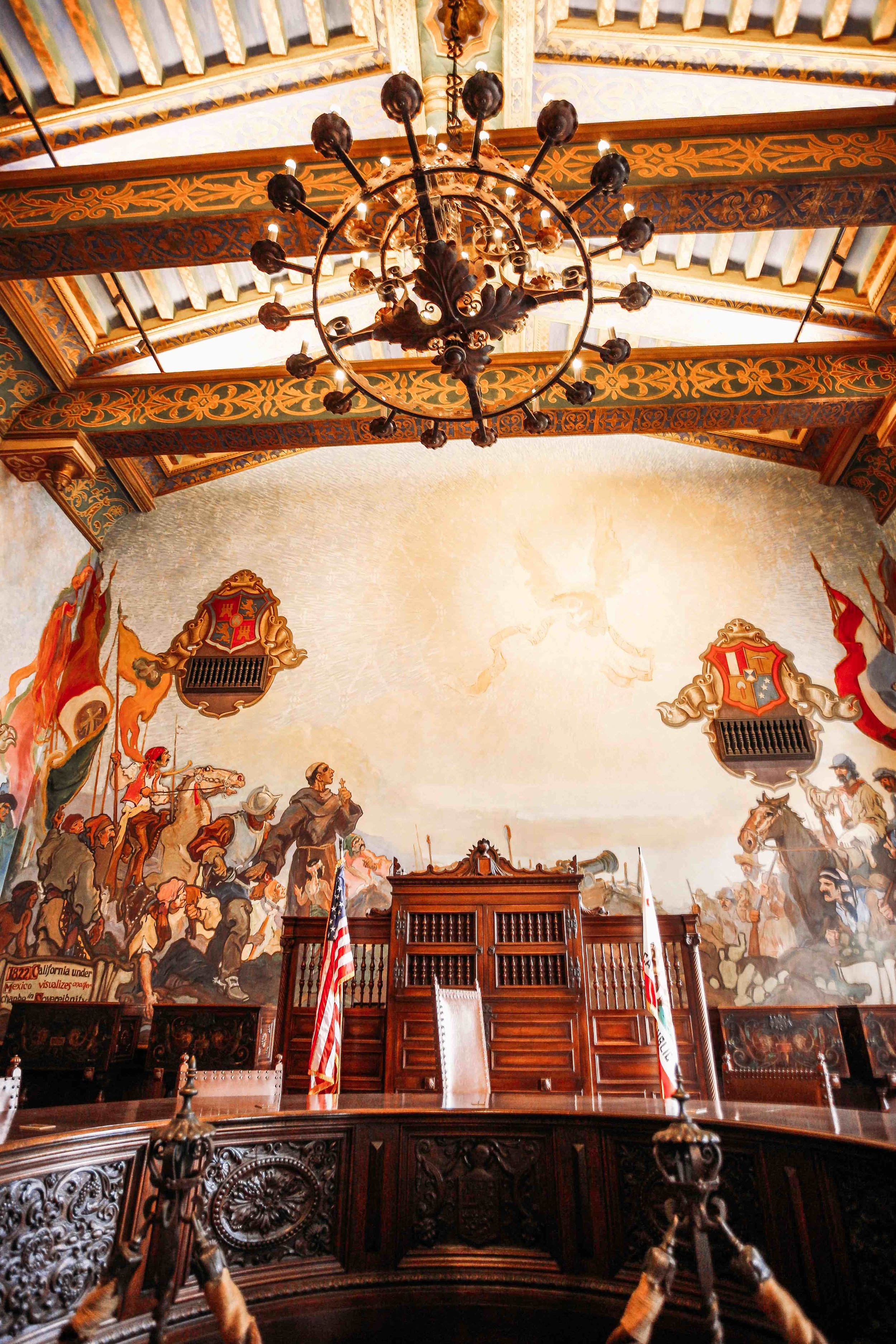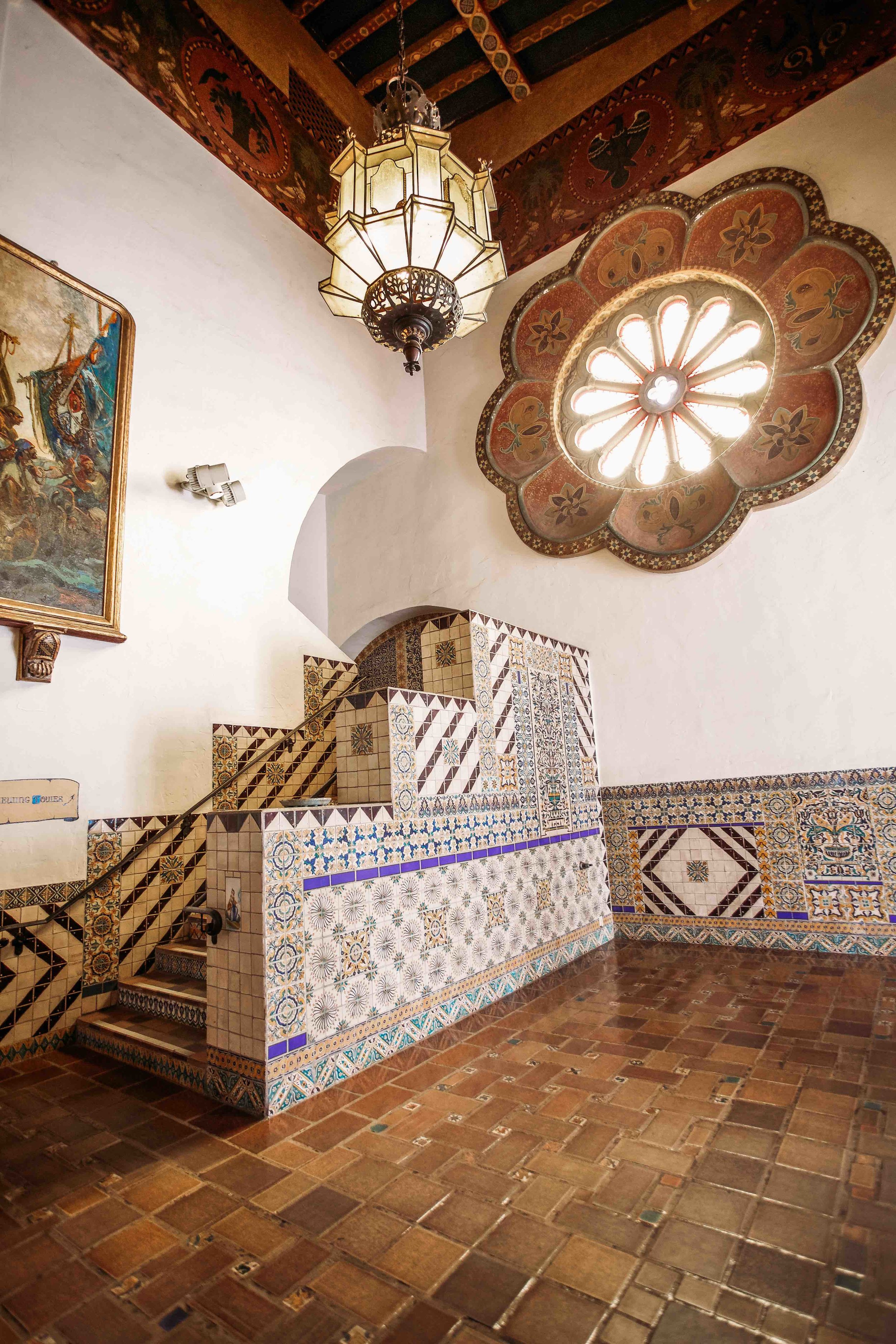 Alameda Park: After we toured the courthouse, we walked to Alameda Park. The kids were SO excited as soon as they saw the area called "Kids World" there in the park. It had gigantic wooden play structures that could've entertained them for days! They were so bummed when we had to leave.
Thousand Steps Beach: This was a really cool spot where we enjoyed throwing the football and enjoying some family beach time together. There were quite a few steps to get down to the beach (not 1000) but we did have sore calves the next day! We happened to snag a really close street parking spot.
Ventura: We have a friend from college that lives near Ventura so we drove down one day to visit him! We stopped in at the Channel Islands National Park visitors center to do their junior ranger program (you don't have to go to the islands to earn it, just learn about them at the visitors center), and then had lunch at Barrelhouse101. (YUM) After lunch, we walked around their cute downtown area. The kids wanted to run wild, so we walked over to the Ventura Pier and walked that, got to see some fishermen's catches for the day, and then played on the beach playground below.
During our time in Santa Barbara, we also visited the Santa Barbara Harbor and Pier. At the Harbor, there's a long walk around the boats and into the water you can take. It's really pretty. It starts off as a concrete walkway and then becomes rocks you walk out on to get to sandy beaches. Great views and a lot of fun!
We absolutely recommend a trip to Santa Barbara if you get the chance! It's a great little town and if your'e an RVer, you HAVE to stay at Rancho Oso. It's an experience like no other!