Lake Tahoe, CA
We thought that booking a stay in South Lake Tahoe around Memorial Day would mean mild temps and lake activities… in reality, it was FREEZING and we got snow! We were there with friends, which made it so much better, but we can't wait to go back when it's warmer and experience warmer lake weather!
We really enjoyed staying at Tahoe Valley Campground, which is an Encore resort. We had full hookups but with a true "deep in the woods" kind of campground feel. We scored a great spot, which was really spacious and surrounded by tall pine trees. The campground is in a great location, super close to shopping, restaurants and activities, but was still really quiet and peaceful. There are tons of things to do at the campground such as basketball, horseshoes, a swimming pool, playground, volleyball, tennis and pickleball- something for everyone! There's even a beer garden with occasional trivia and karaoke- my kind of fun!!!
I really love the wooden cabin feel throughout the city. All of the shops and restaurants were designed and built with a woodsy theme. Even the Goodwill (which was a short walk from our campground) looked like an A-frame log cabin! Sooo cute!
There are 2 state parks just a few miles away from each other, D.L. Bliss and Emerald Bay. The Rubicon Trail stretches between the two parks and is 11.9 miles round trip with gorgeous lake views! We went for a shorter option and parked at Emerald Bay and walk down to the water on Vikingsholm Trail, which is only 1.7 mi round trip, but a steep hike back up. It took us down to Vikingsholm Castle, which is really unique and has a cool history! You can take a paid tour of the inside, or just admire it from the outside!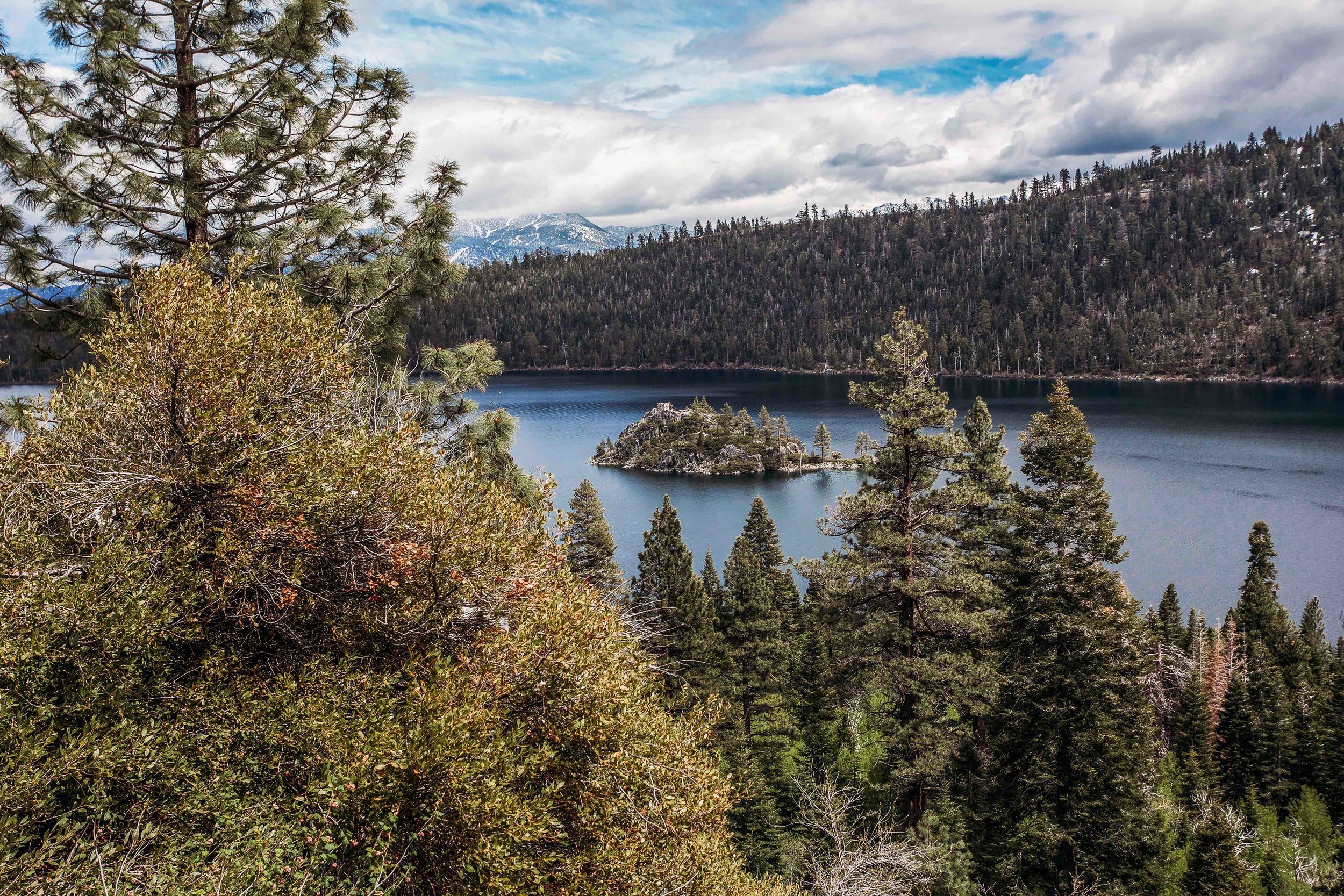 Heavenly Mountain is the main ski mountain in the area, and there's a little shopping and dining area at the base of the mountain called "Shops at Heavenly" that you can hang out at if you don't feel like going up the mountain. They often have live music, which is a favorite of mine!
Heavenly is really close to the Nevada border, so we went on a walk and crossed the state line just for fun!
The lake is absolutely beautiful, and we want to enjoy it more and get out on the water next time!