Grand Teton National Park (boondocking)
After Yellowstone, we drove down to Grand Teton National Park. I found an amazing boondocking area just down the road from the park, Called Upper Teton View. It had gorgeous views of the Tetons and we loved being there. It was free, but there was a 5 day limit. It wasn't as private as many boondocking spots, as it was more of a group area, but we loved our neighbors and hung out with them our whole time there.
Cheers From Upper Teton View!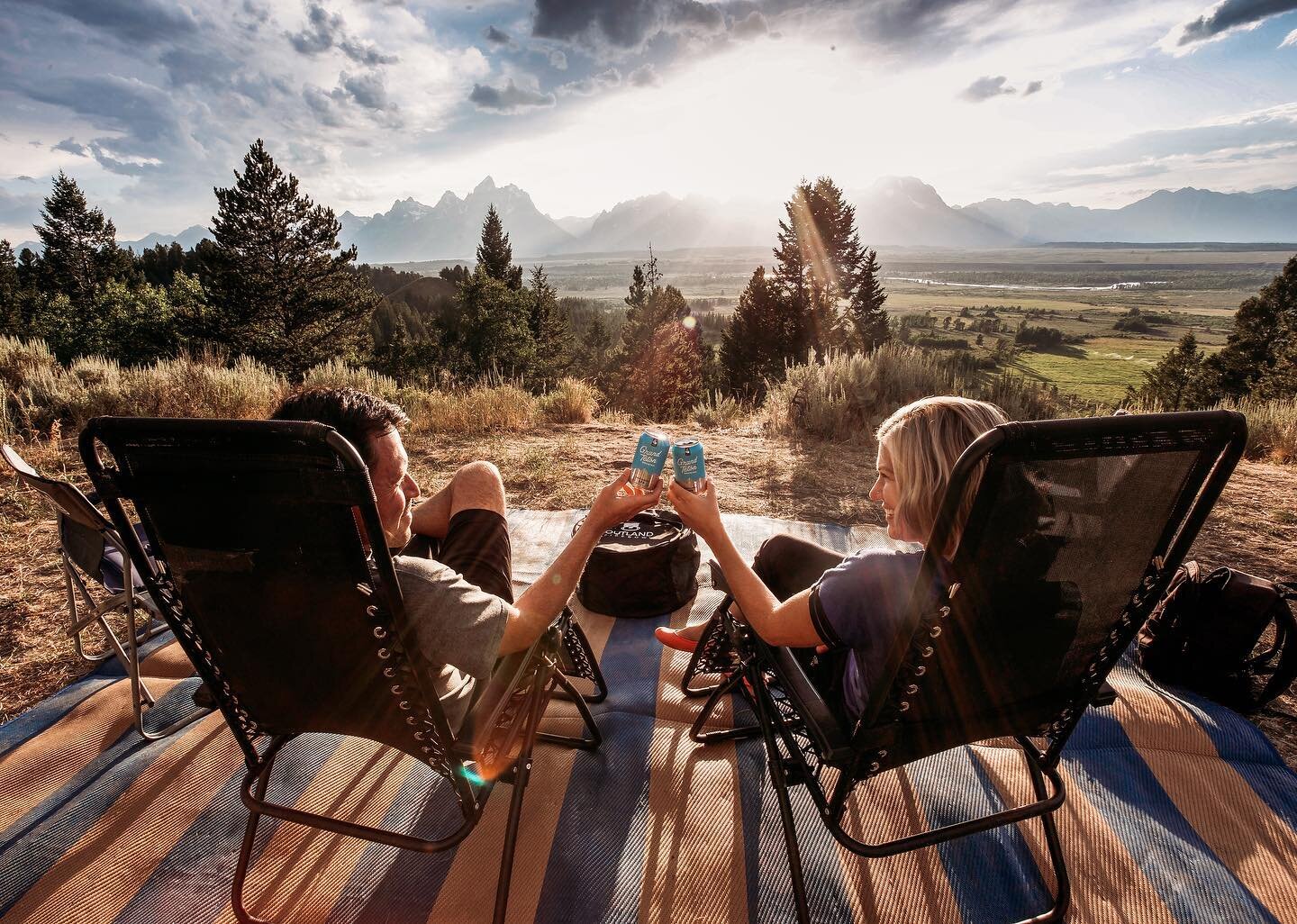 We visited the city of Jackson during our stay. It was extremely crowded, and pretty touristy. Minus those 2 negatives, it was still a cool little area. At 5 PM each evening they block off an area in the town streets and have a little western "shoot off" show, which was neat.
We didn't spend as much time in the park as we'd like to, so we definitely want to return at some point! Our camping spot was so beautiful it was just hard to leave it! The kids made friends and didn't want to leave them to go into the park, so we only went in twice. We visited 2 different visitors centers and drove around the scenic loop, passing by Jenny Lake. One day we had a picnic by Jenny Lake.
We really enjoyed our time in the area and it's on our list of places to revisit! Upper Teton View is on our list of top boondocking spots so far as well! If you get the chance, you should definitely go!