Kings Canyon and Sequoia National Parks
We weren't planning on going to Kings Canyon and Sequoia National Parks because they weren't on our original route, but when plans changed and we needed to go back down to Vegas from San Francisco for a job, it worked out perfectly for us to stay somewhere along the way that was close to the national parks so we could visit them!
Where We Stayed

I didn't realize that they were attached and that there was just one main entrance for both of them together. Also, just one Jr. Ranger program for them. We found an RV park that was close to the entrance and had decent prices. We booked a week (and got a weekly discount) at Sequoia RV Park in Dunlap, CA. The spaces were large and the couple that owns it were really friendly. They live onsite and regularly drive around making sure everyone is doing ok. There's a pretty pond and nice mountain views.
The RV park was about 30 min from the national parks entrance. It was a scenic drive in with pull offs you could stop at for pictures.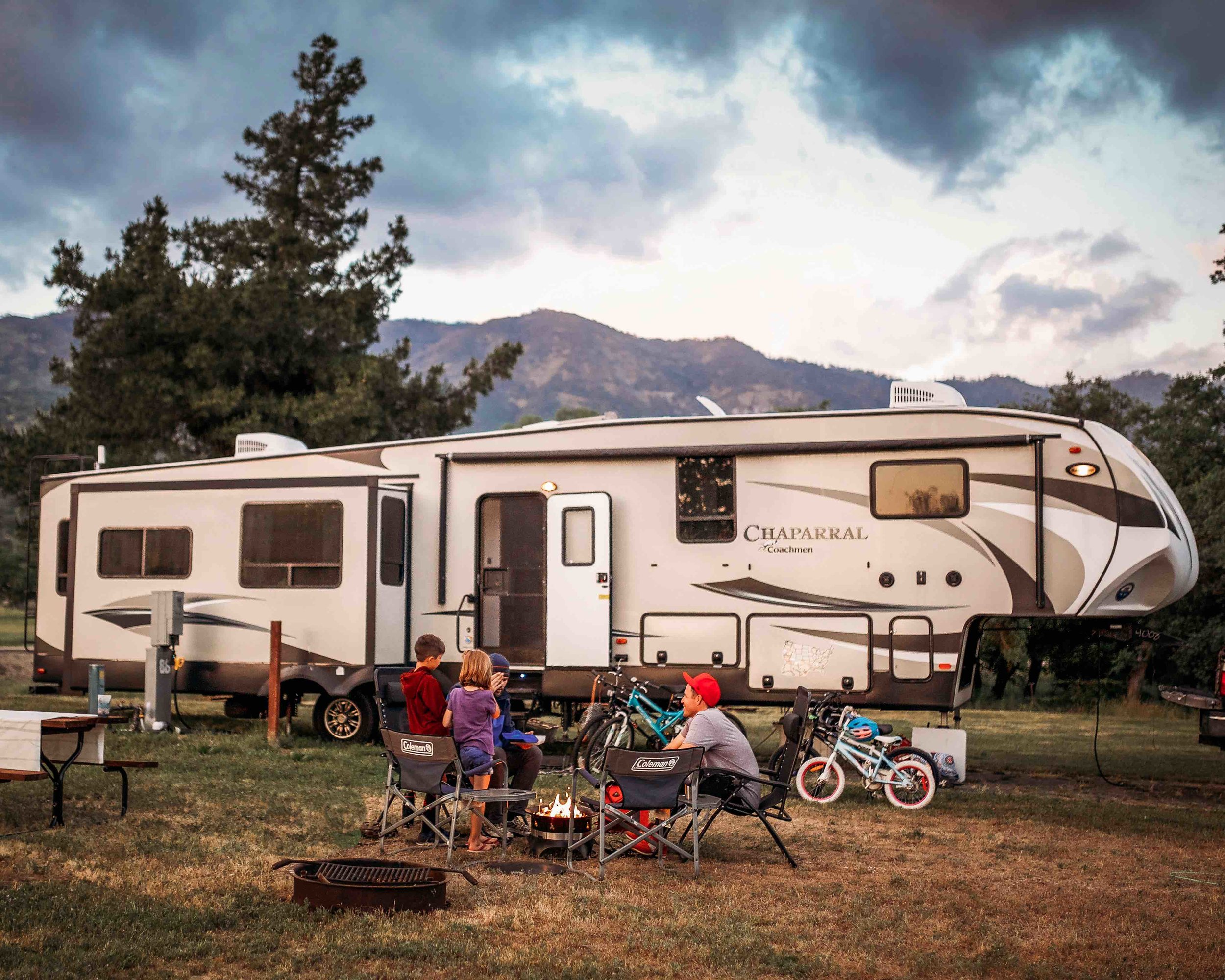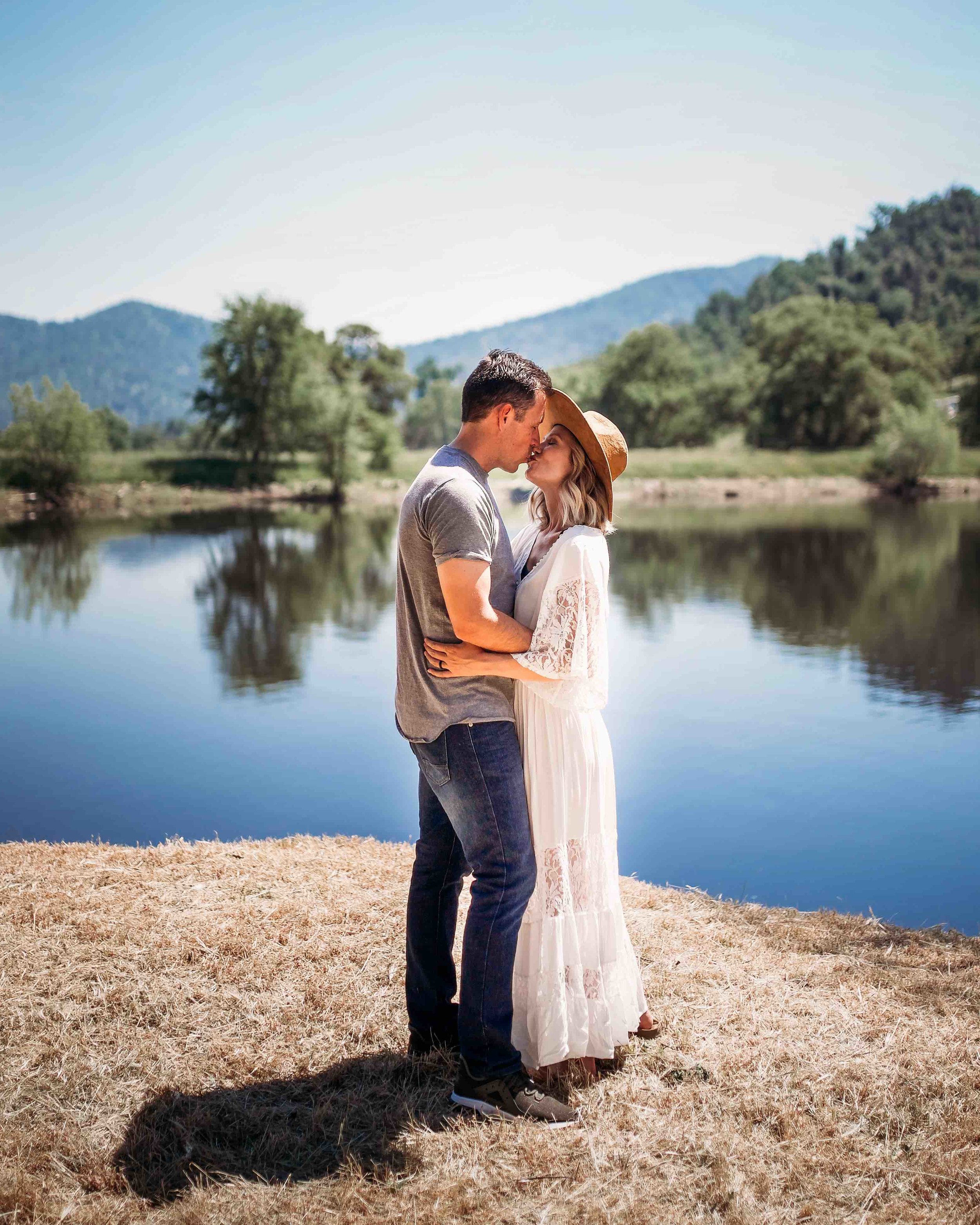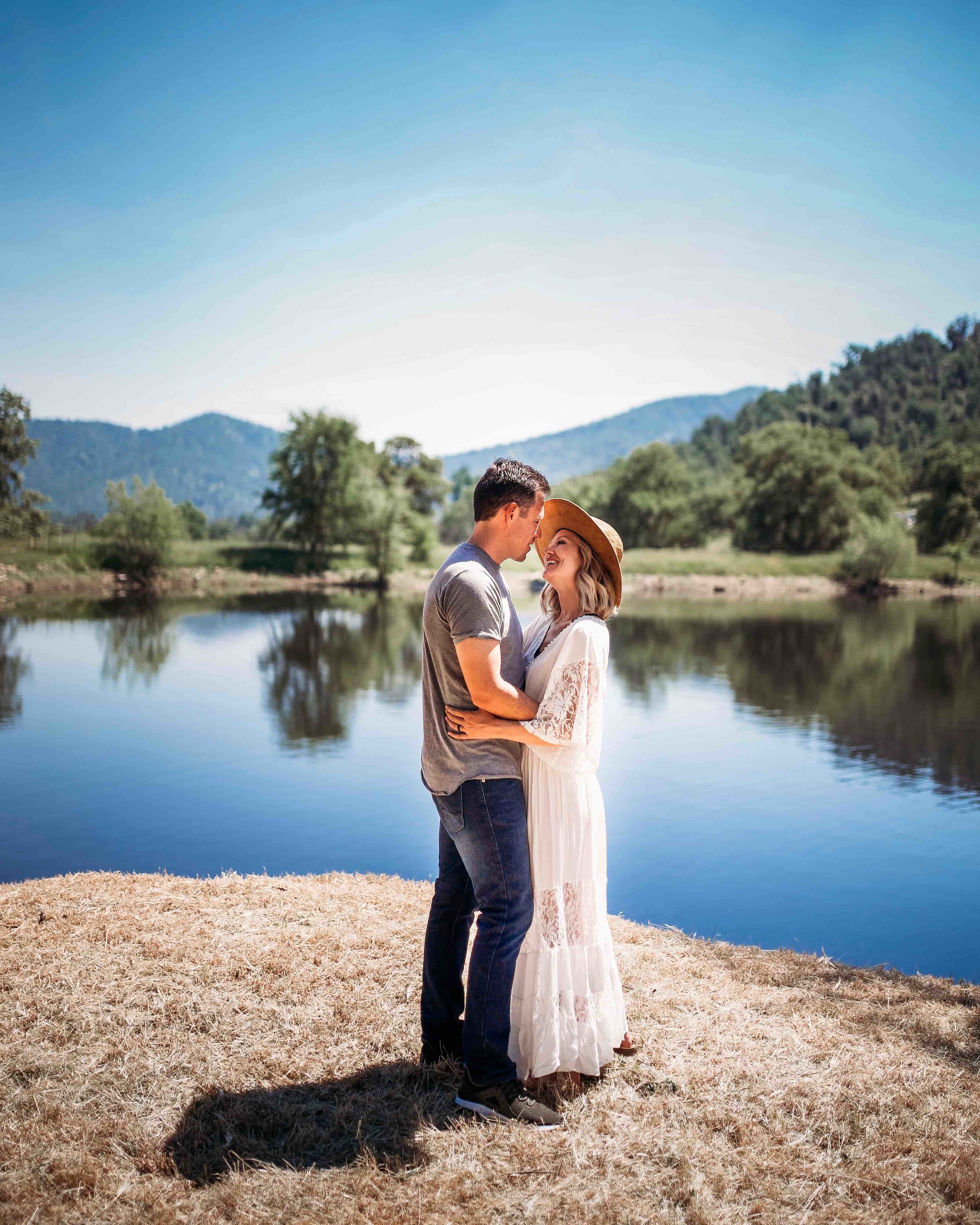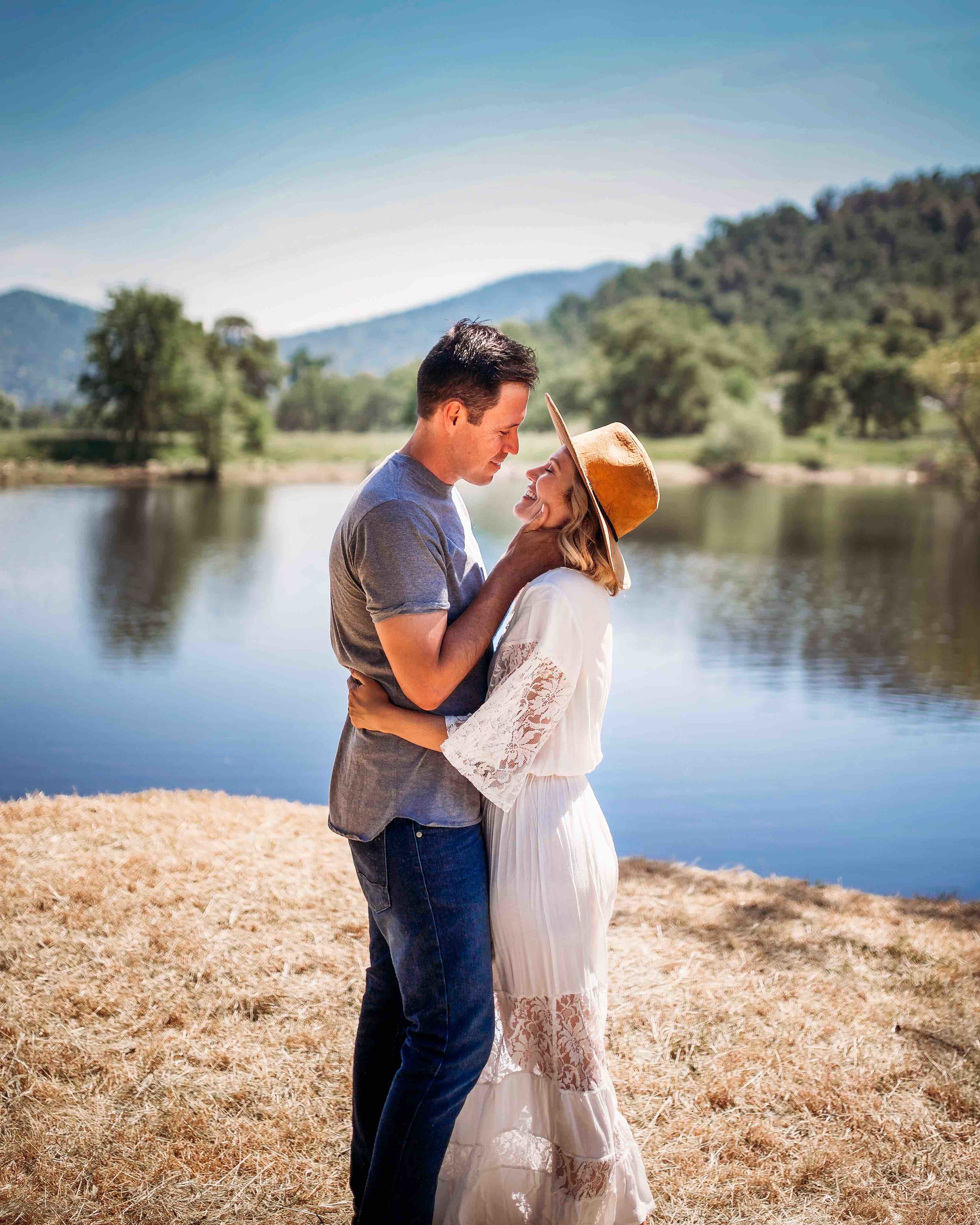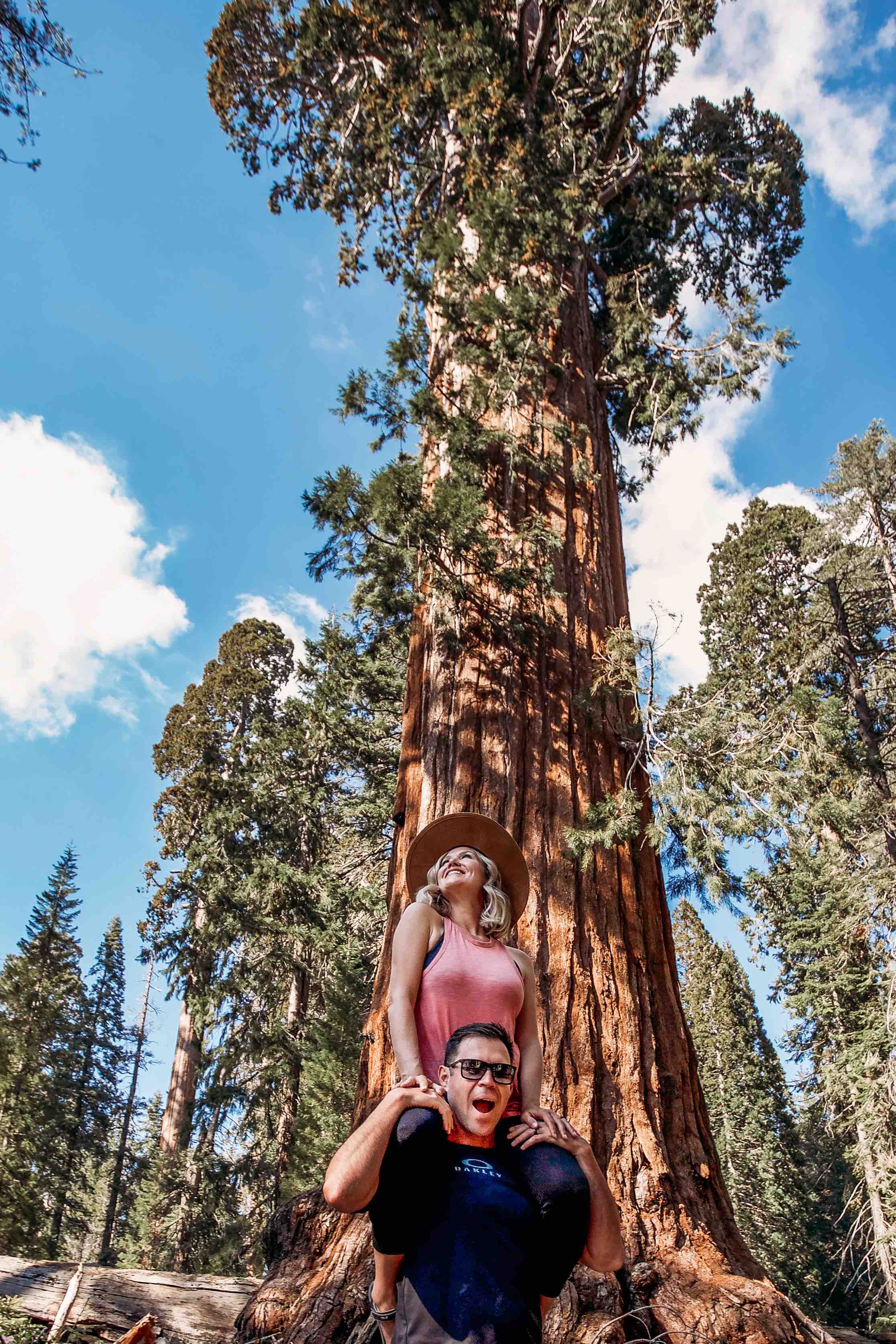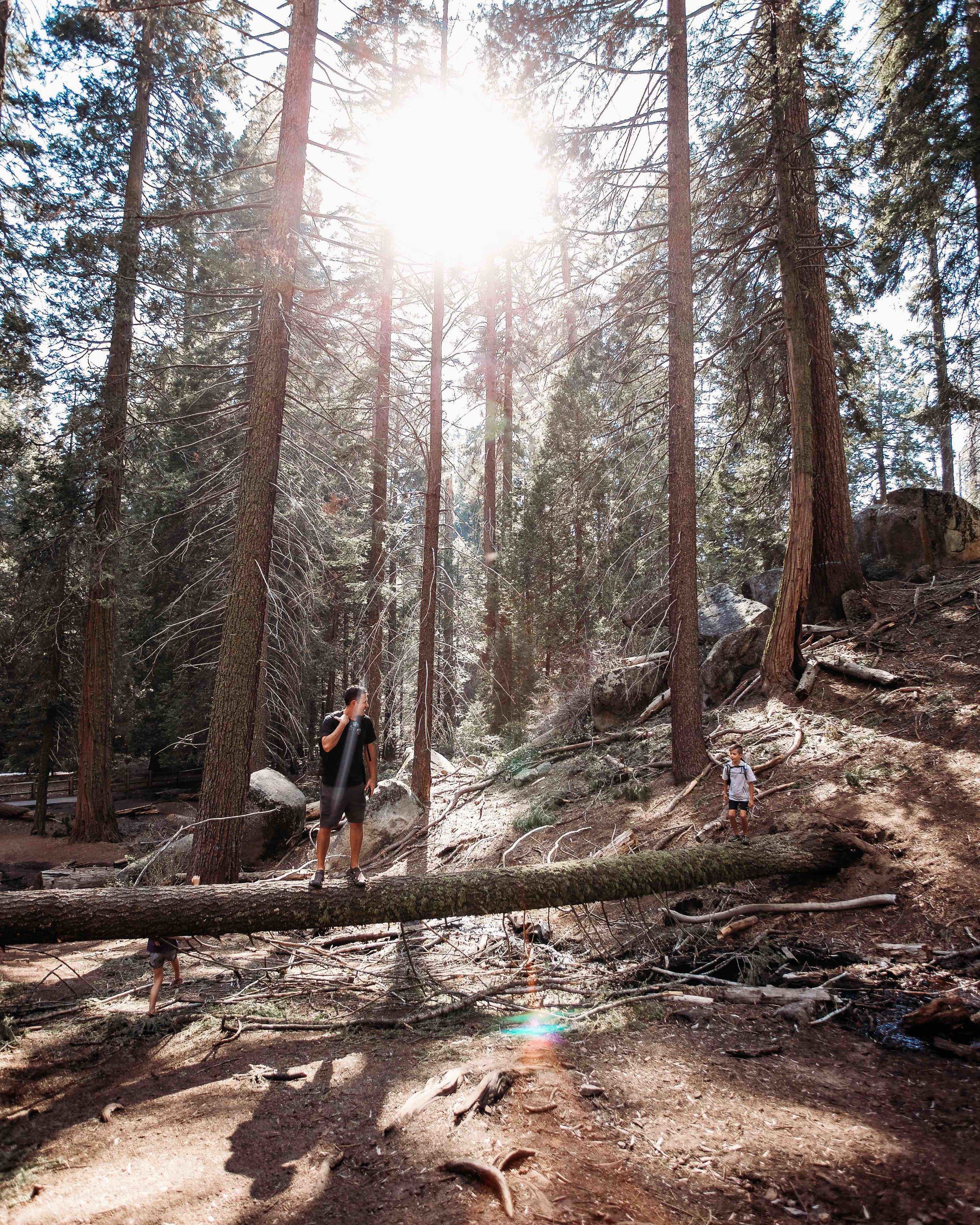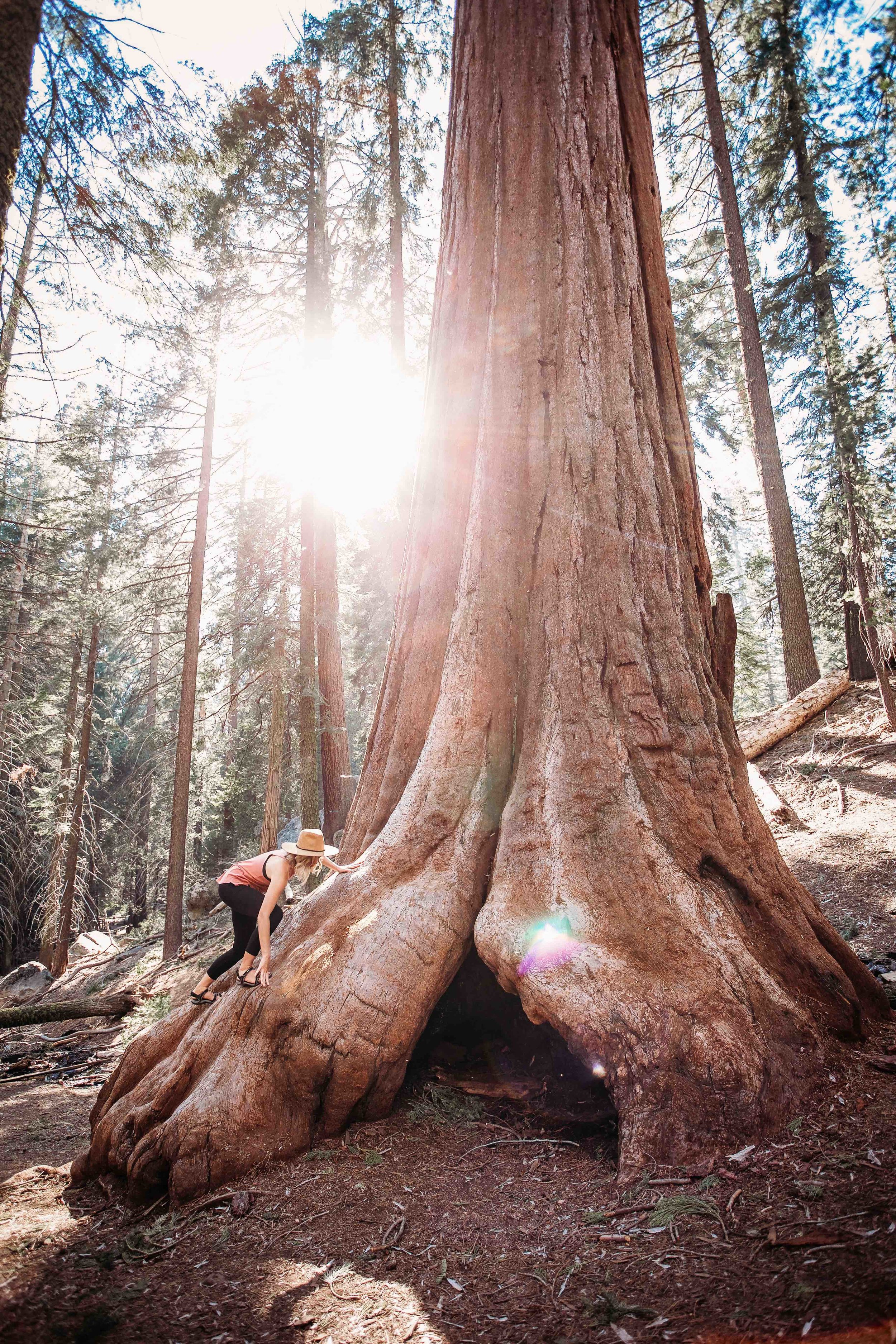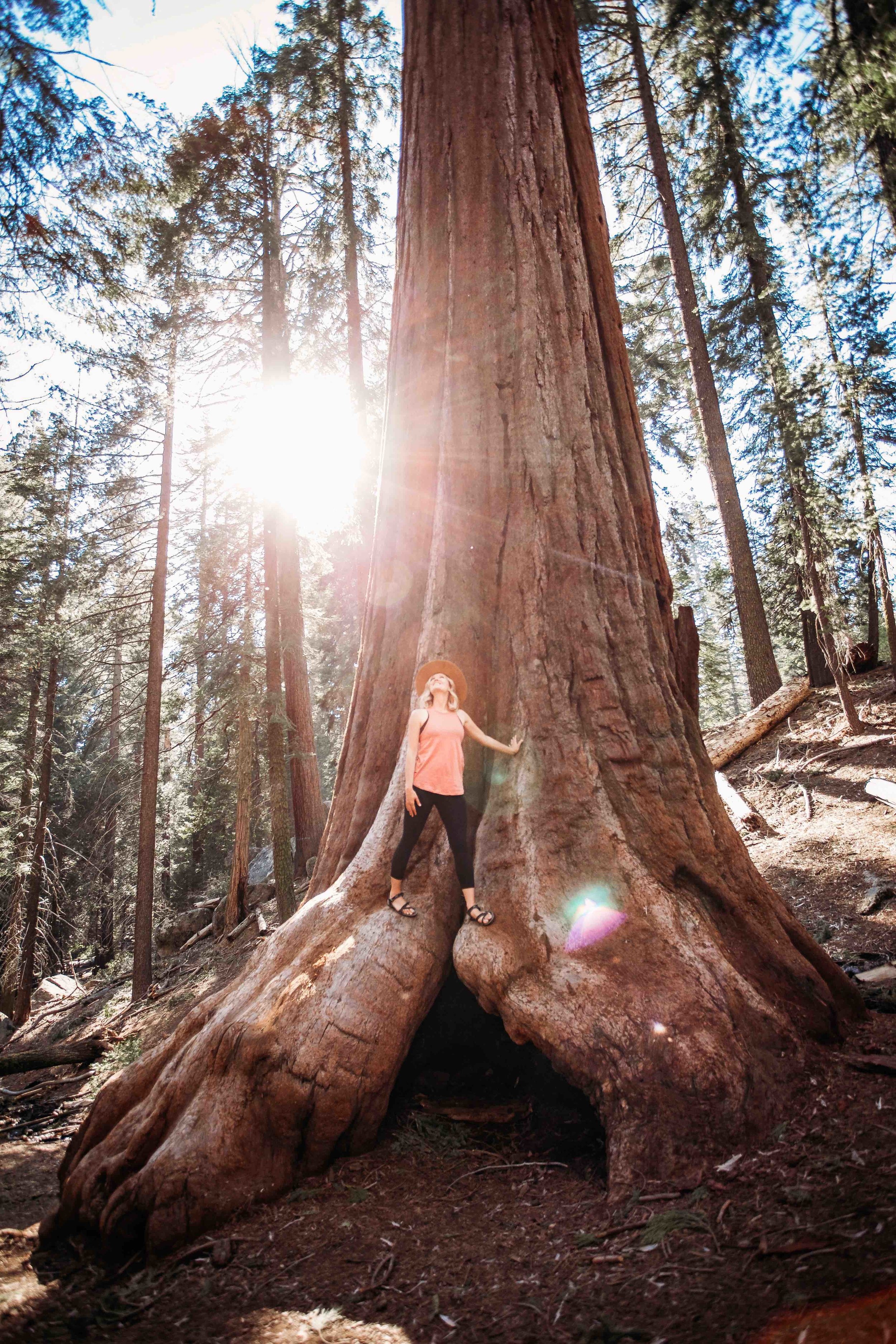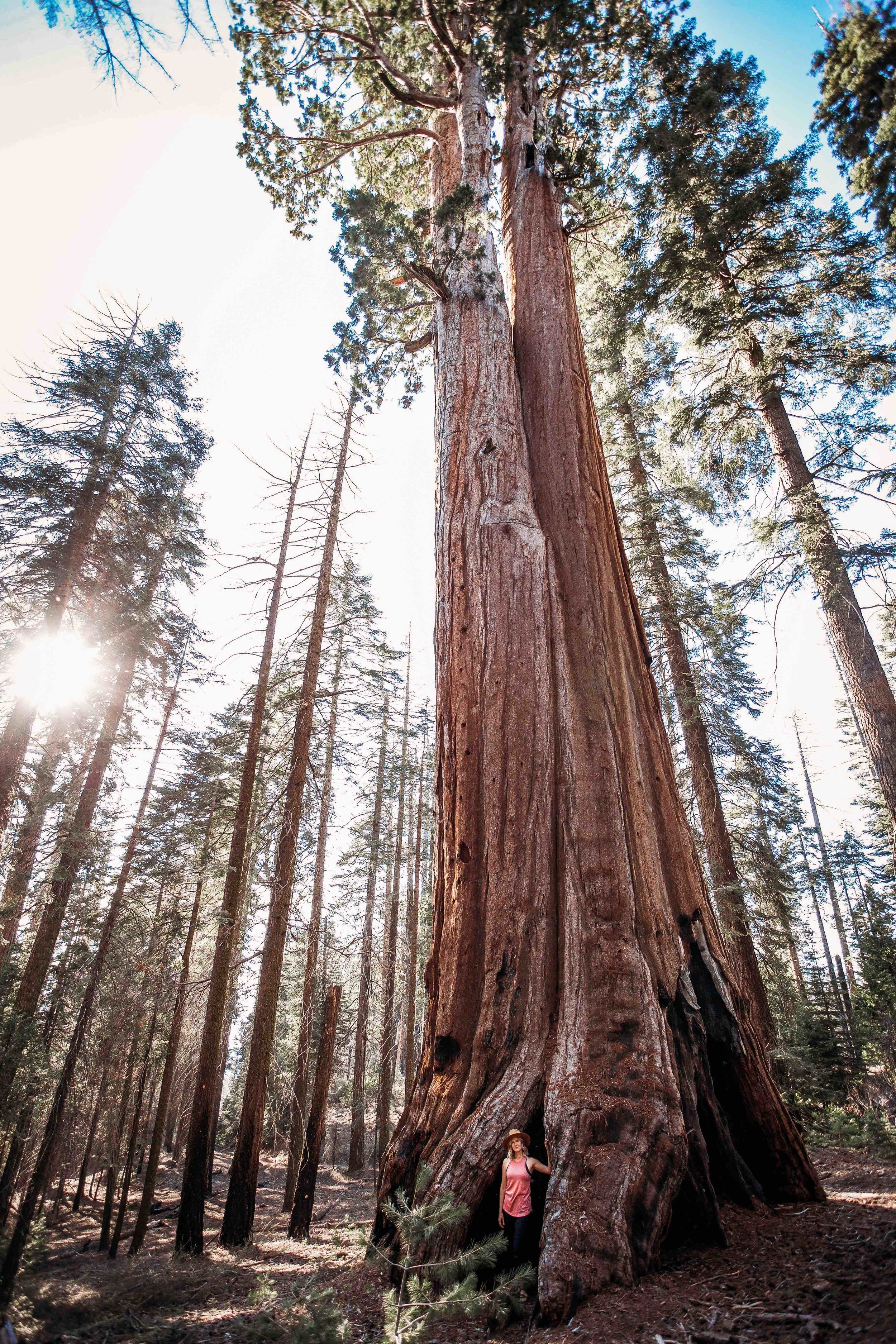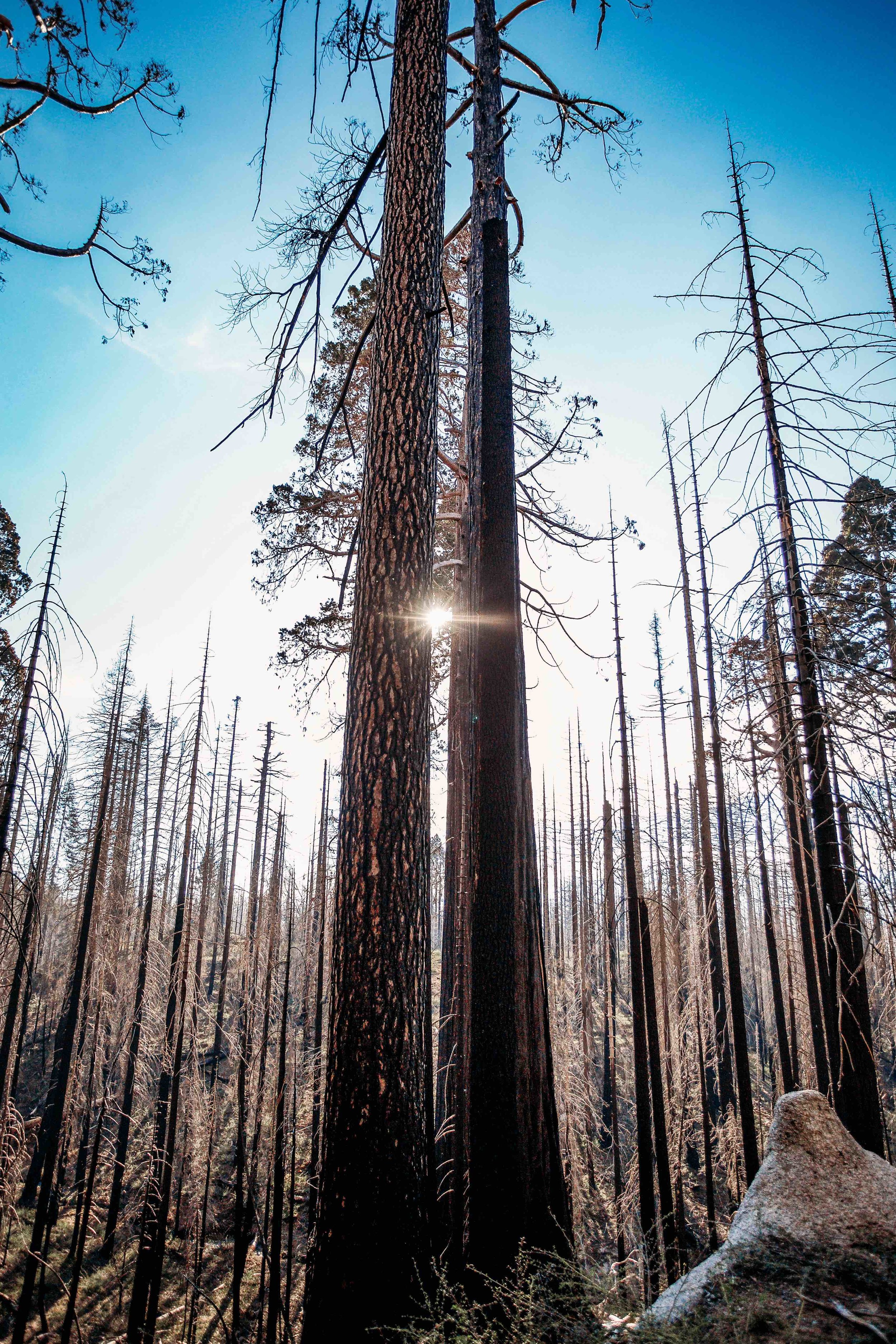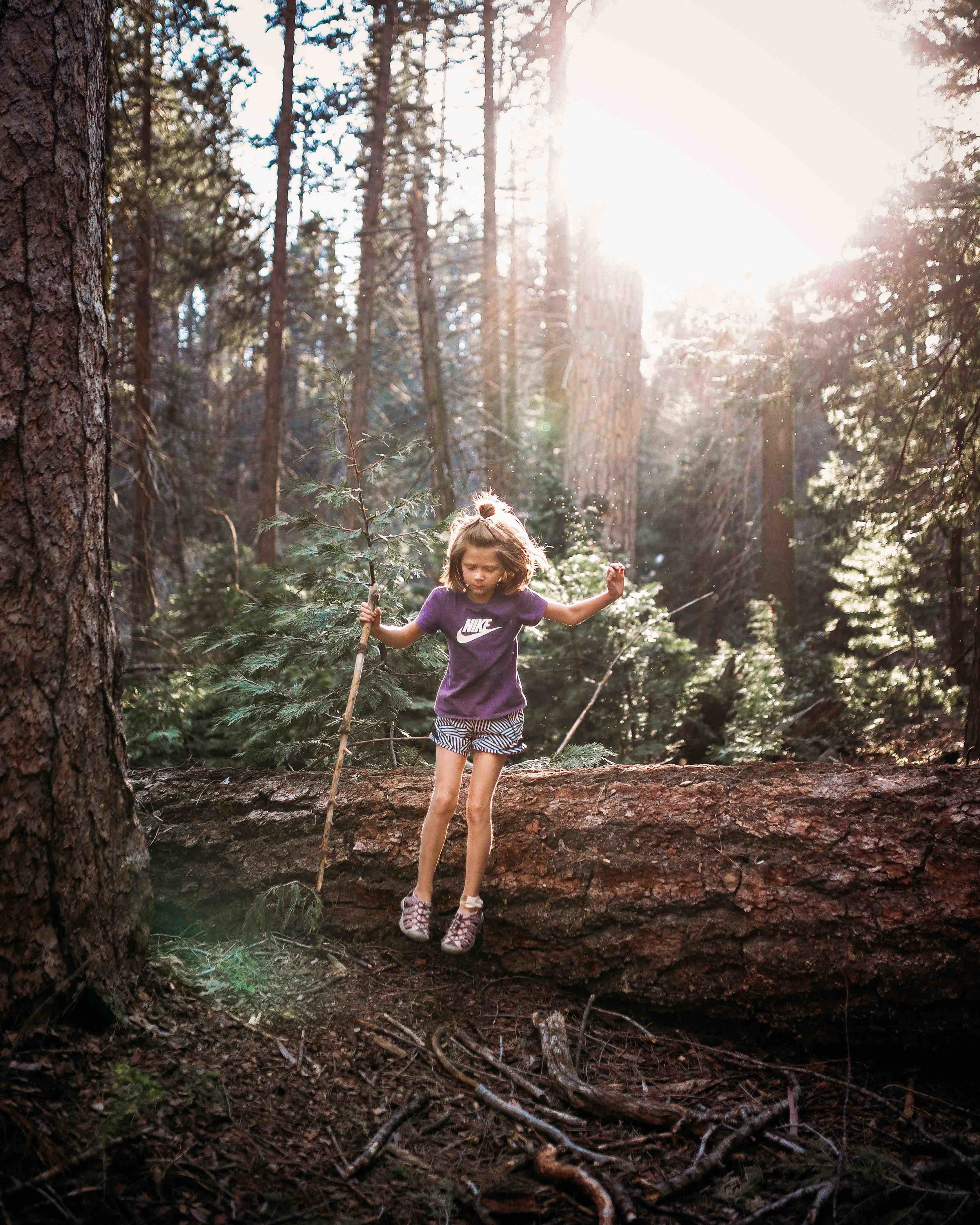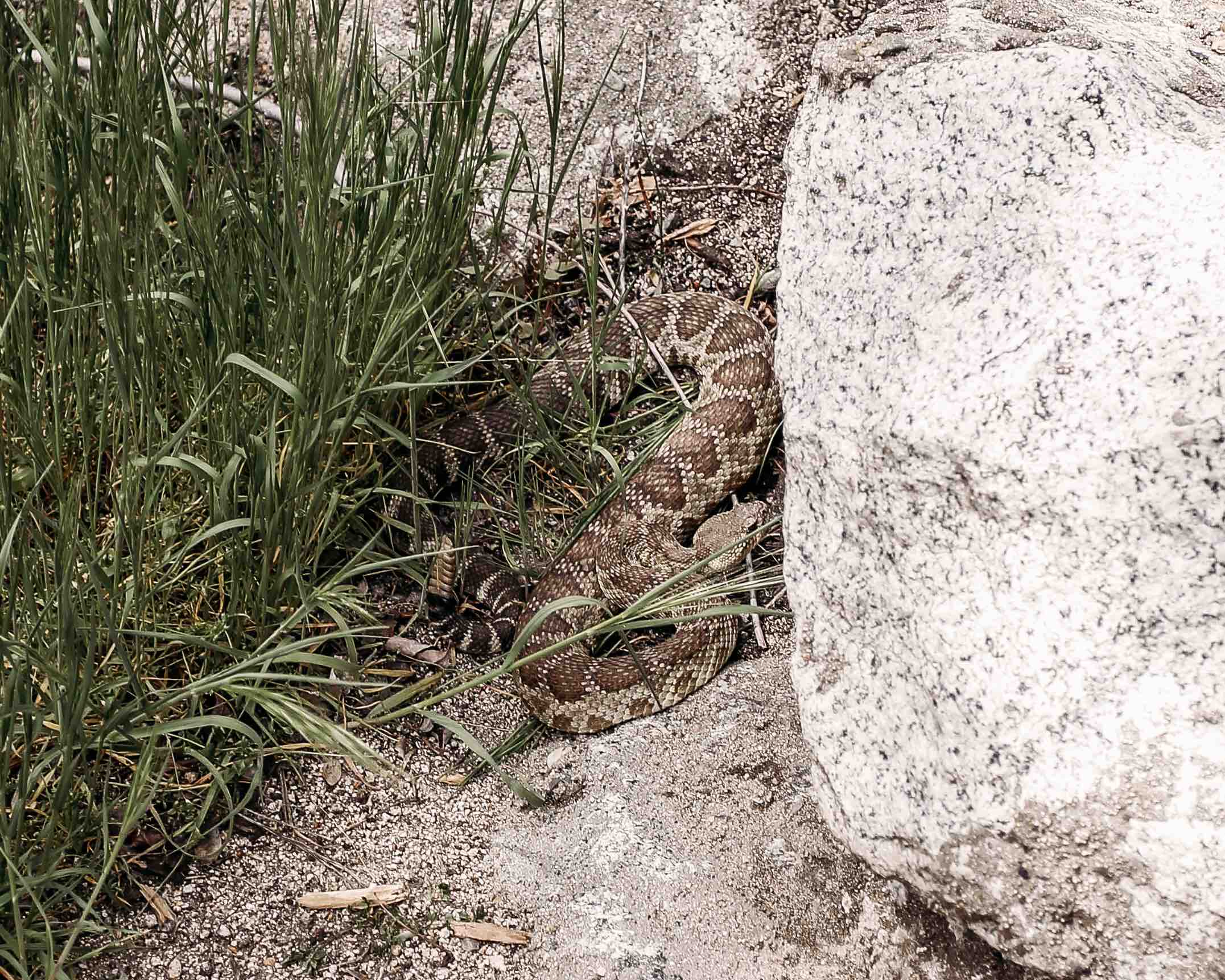 Kings Canyon National Park
The first park you enter is Kings Canyon. This is the park we spent the most time in. The temperature drops a lot from Dunlap into the park. It was hottt (high 80-90s) in Dunlap and then low 70s in the park, which was nice. There was still some snow on the ground in Kings Canyon, and a LOT of snow in Seqouia National Park!
We were amazed at the giant Sequoias we saw! We had recently seen the tallest trees in the wold, the redwoods, at Muir Woods right outside of San Fransisco, and as amazing as those were, the Sequoias were even more jaw dropping. Sequoias are the largest trees in the world, with a bigger circumference than the Redwoods. We enjoyed playing on the massive trunks, which is totally ok, unlike playing around Redwoods. Redwoods have very shallow root systems that you can damage , while the Sequoias are mush deeper and sturdier, making them a prime playground!
The first day we did two different hikes.
One was an easy walk, just exploring the trees, and the second was more challenging. On the first walk we saw one of the most famous Sequoias, General Grant. We walked through General Grant Grove, admiring the massive trees.
For the second hike, the ranger warned us that the trails hadn't been cleaned up yet since the parks were just recently opened for the season. We set out for North Grove Trail. We couldn't believe how much of a mess it was! There was a ton of fire damage and lots of trees and debris covering large parts of the trail. I can't imagine how long it will take to clean up the trails.
Our second day in Kings Canyon we drove the Kings Canyon Scenic Byway drive and made a lot of stops. It was insanely gorgeous! The Sierras created the perfect backdrop for a drive. At one spot we got out to climb down some rocks and get closer to the river. After we climbed down, another person yelled to us that we had just walked RIGHT BY a rattlesnake, all curled up in between two rocks!!! EEK! We hadn't even seen it! Thankfully it wasn't in a striking mood and we re-routed ourselves for the climb back up to the road!
We saw so many incredible waterfalls on the drive. At Grizzly Falls, the water was SO powerful that we couldn't get too close without getting SOAKED! The roar of the water was super intense. It was quite an experience! We also stopped at Hume Lake and checked out the Christian camp they have there. Aaron went there as a kid and I would LOVE for Casen and Calista to be able to go there one day! It is absolutely gorgeous. I highly recommend the scenic byway to anyone who goes! It's a great way to see the whole park and stop off whenever you want.
Sequoia National Park
For our third day entering the parks, we decided to check out Sequoia. We didn't realize how much MORE snow would be in Sequoia when we went, and we made the mistake of wearing sandals. The hike we chose (Tokopah Falls) started out clear, but turned into a completely snow covered path! The air temp was in the 70s but our feet were ICE COLD! It was a 4+ mile hike, and it was HARD in the snow. I'm proud of us for sticking it out, because the views were INCREDIBLE. We did the falls hike and highly recommend it!
These two parks are really incredible and we're so glad we got to experience them!
Hanging With The Locals For Our 10 Year Wedding Anniversary
Our 10 year anniversary was during this stay, and to celebrate, we decided to go out after hiking one day. The options are few, but a little place called Gena's got good reviews and was close to the RV Park, so we decided to give it a try. We sat outside on the deck. We were the first customers there that evening. There were some locals sitting around talking and one of them was the owner, Gena. Two of the guys were the night's entertainment. They pulled out a banjo and a guitar and started playing. Gena brought out a box of instruments and passed them around. More customers started filtering in and we had a good 'ole time outside on the patio!
The food was AMAZING! Some of the best food I've had! The outdoor space was small, so we got to chat with the other patrons and get to know some of them! There was also a dog and cat outside that the kids enjoyed playing with. The evening was an unforgettable experience that I highly recommend if you're in the area!
We're really glad we were rerouted in order to have this week of fun in the Dunlap, CA area. It's really an "out in the middle of nowhere" kind of feel where you can experience some pretty amazing things.