Big Beach Brewing - Gulf Shores, AL
Our first trip on our Wanderpreneurs road trip was Gulf Shores, AL. Besides chilling on the beach and getting accustomed to RV life during our one week stay in Gulf Shores, we were excited to try out Big Beach Brewery.
We went on a Saturday, and I am glad we did!…because our Saturday plans did not go as planned. A scheduling mishap with a Dolphin & Wildlife boat tour was disappointing, and when we arrived to the Cultural Arts Center to check out some glass-blowing and pottery making, we found out it was closed for a wedding. Nothing saves the day like a beautiful day at a brewery!
Before heading over, we checked out Yelp and found that the only two complaints were:
They don't serve food.

Some of their staff can be…disinterested (but it's hit or miss, some staff members are raved about).
We stopped at Chronic Taco to grab some food to bring and we were on our way!
Big Beach Brewery has a great facility! It's small, but has a great outdoor area. Picnic tables, a big tree swing, a second-story outdoor deck, a small music stage.
The inside had plenty tables, couches, and bar seating for a brewery it's size, as well as a big fire place and TV (it had a living room feel).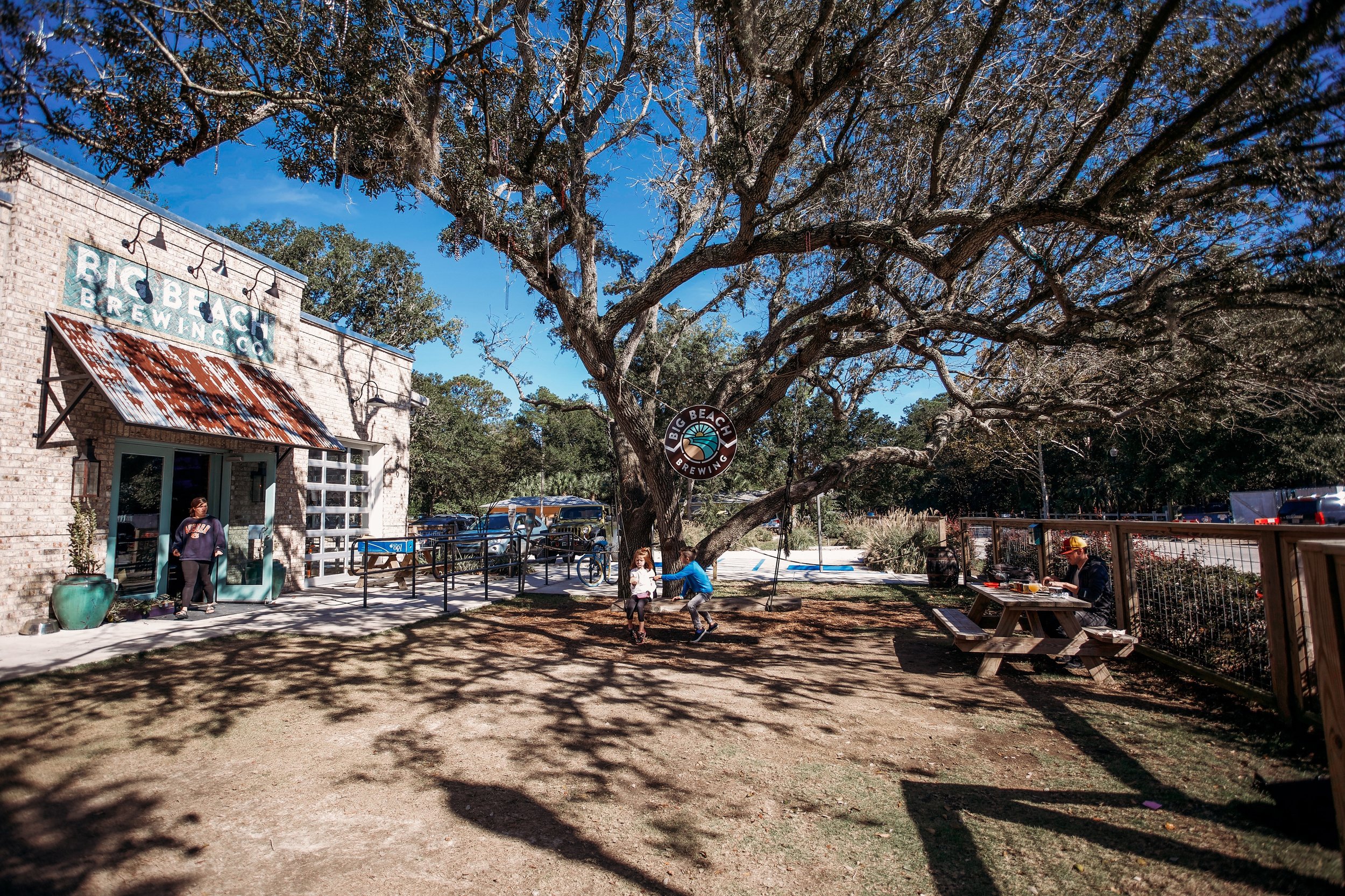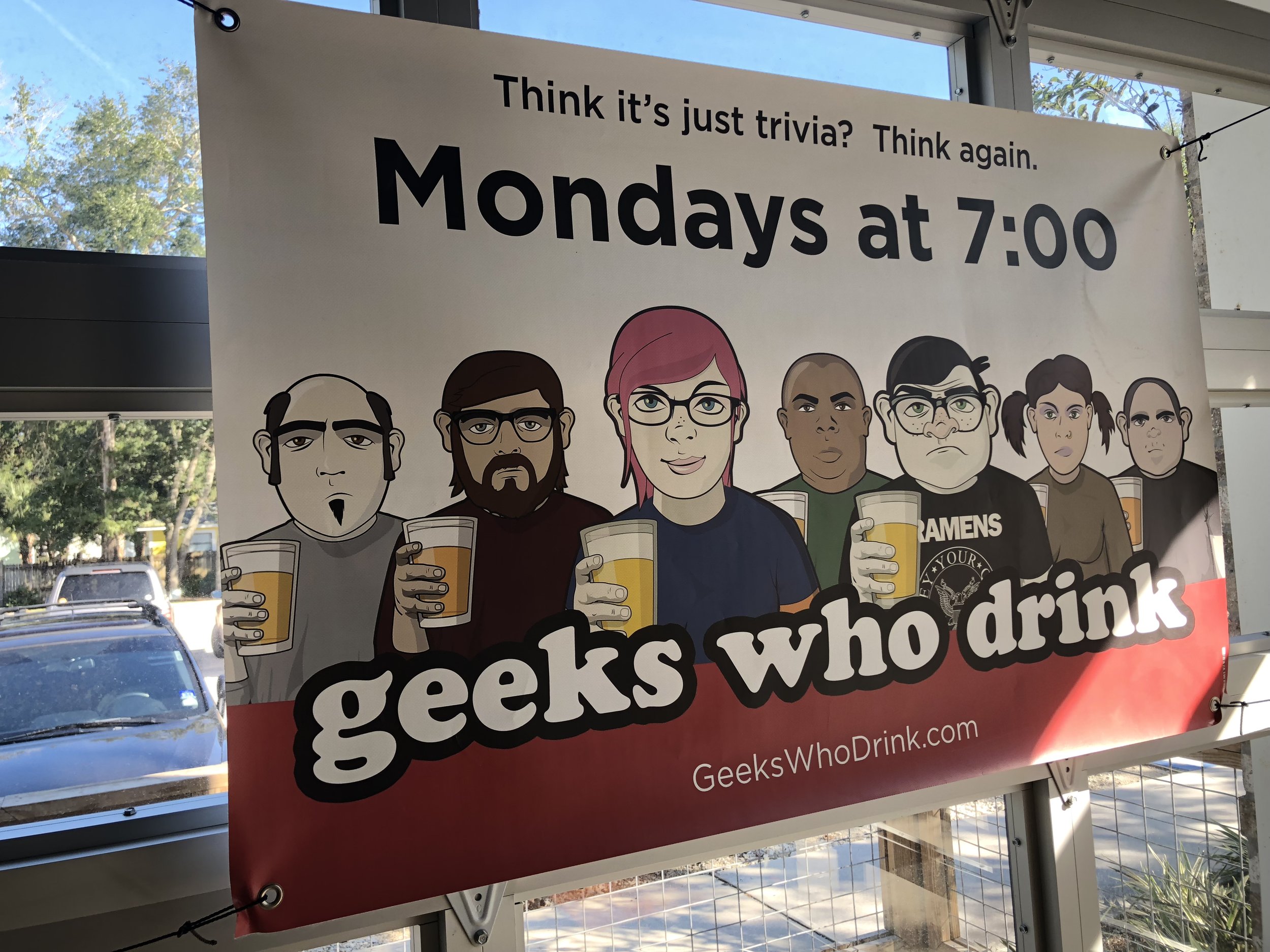 We grabbed our beer and headed outside to the picnic table.
Aaron's Choice: A sample flight
Rod's Reel Cream Ale (15 IBU | 5.0% ABV)

Dixie's Heart Irish Red Ale (23 IBU | 5.0% ABV)

For the Love of.... Mosaic American Pale Ale (37.8 IBU | 5.1% ABV)

Flight of the Snowbirds Bushwhacker (7.2% ABV | 33 IBU)
Lauren's Choice: A pint of Hundred Daze IPA (69 IBU | 6.8% ABV)
Neither Lauren or I are very good at describing the "mouth feel" and uniqueness of flavors and aftertastes. However we can say that Big Beach Brewery does a great job with their beers. Their online beer menu wasn't up to date with their taproom selection, so we had some additional choices when we got there (always a pleasant surprise).
Overall Impression: 7/10 - knocked down a little because while the beer was really good, nothing stood out in uniqueness. Selection was decent, about 10 beers on tap. We would have to agree with some of the Yelp reviewers about the staff, our beertender seemed very uninterested in doing anything more than pointing to the beer menu on the wall and waiting for us make a decision, even though we mentioned it was our first time (Make some recommendations, brag about your favorites and why they're awesome, smile!).
While our overall impression was 7/10, we 100% recommend checking this place out, ideally with some friends on a nice sunny day. They did a great job with the atmosphere, both inside and out, so bring some food and enjoy some good drink and good company!